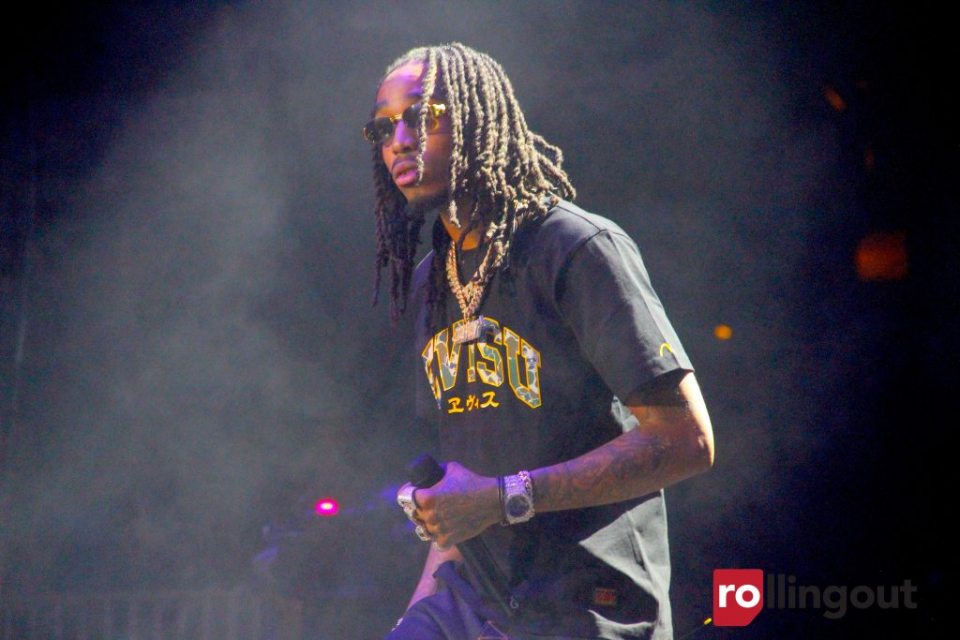 Quavo released his highly anticipated debut album, Quavo Huncho, on Oct. 11. The album, which serves as the first solo project from the Migos, features songs with Travis Scott, Drake and Madonna.
But the song that has caused the most stir happens to be "Huncho Dreams." On the song, Quavo shares details of what may have occurred between him and Nicki Minaj.
Quavo rapped: "She said I hurt her feelings 52 times (Two) / Call up queen (Nicki) / The queen can't flex on a young bull (Flex) / Made her scream (Scream) / Chanel, I bought her two of 'em / You can check IG (Hey, IG) / 'Cause when she post, it go up (Go) / Is she for keeps? (For keeps) / Only if she come with two of 'em (Two) / Yeah, I be snipin' (Snipe, snipe) / I can't be wifin' (Nah, no wife) / I know she feisty (Feisty, feisty) / I'm Huncho Bison (Huncho Bison) / She treat me righteous (Righteous, righteous)."
Quavo also mocked Minaj during his album release party in Los Angeles. During the party, he directed several skits where actors portrayed moments that coincided with certain songs. Before playing "Huncho Dreams," an actress — dressed as Nicki Minaj — cried over a Chanel bag. The skit mocked an Instagram video in which Minaj cried after receiving a Chanel bag.
Quavo and Minaj's relationship has remained a bit intriguing following the release of Migos' "MotorSport," which featured Cardi B. Since the release, Minaj and Cardi B's feud has grown and hit a boiling point when the two had a brief scuffle during New York Fashion Week.
"Huncho Dreams" is a play off of Minaj's "Barbie Dreams," a song in which she shares her fantasies and exploits with rappers. Similar to her faux testimonies, "Huncho Dreams" could just be a fantasy.