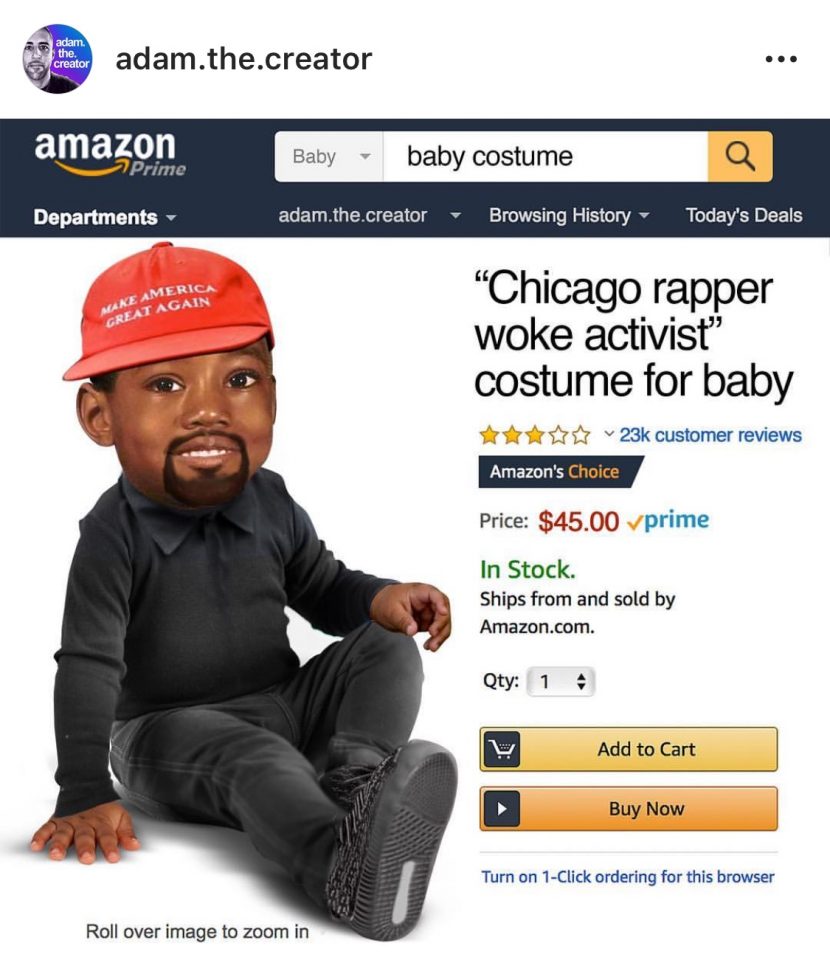 Halloween is almost here, which means it is time to pick out your costume. One of the best things about the holiday is seeing the adorable first time trick or treaters in their little pumpkin, cat, princess, and superhero outfits.
What you wouldn't expect to see is a baby dressed up as  Kanye West in his MAGA hat or "I Like It" rapper Cardi B. But thanks to an Amazon seller, that may be possible.
We traced the controversial baby costumes back to Adam the Creator's page. Here you can find four different Kanye West baby costume options that are themed after different eras of the artist's life. Each of the costumes can be viewed below.
"Chicago rapper fashion icon" costume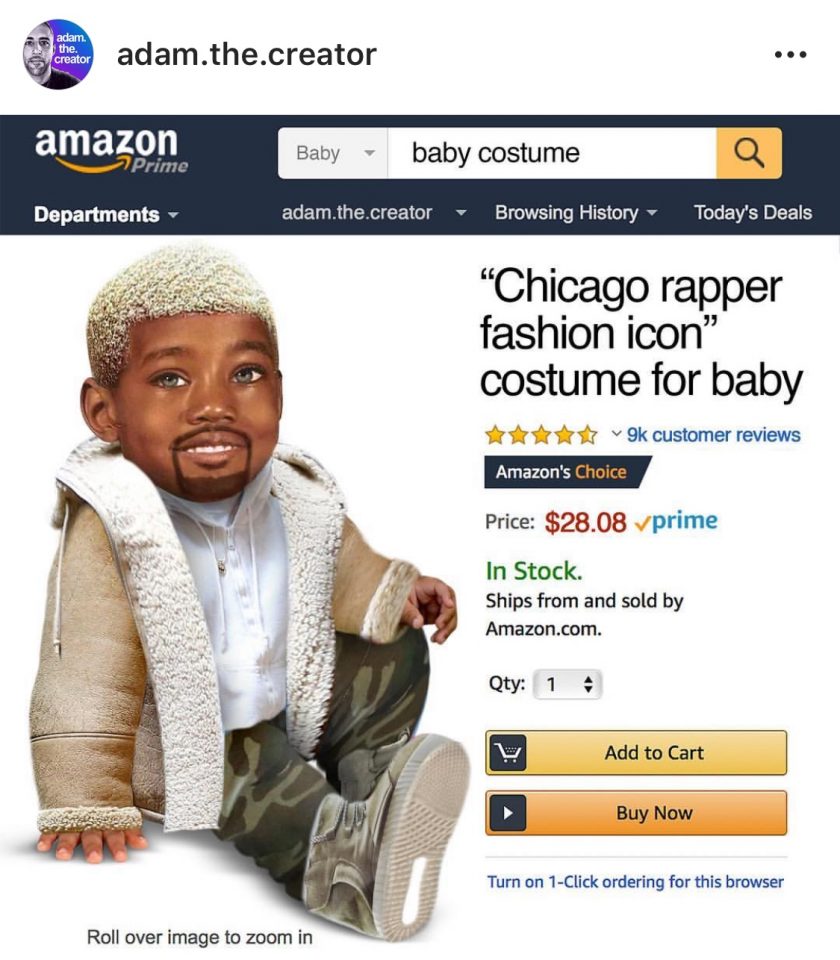 "Chicago rapper musical genius" costume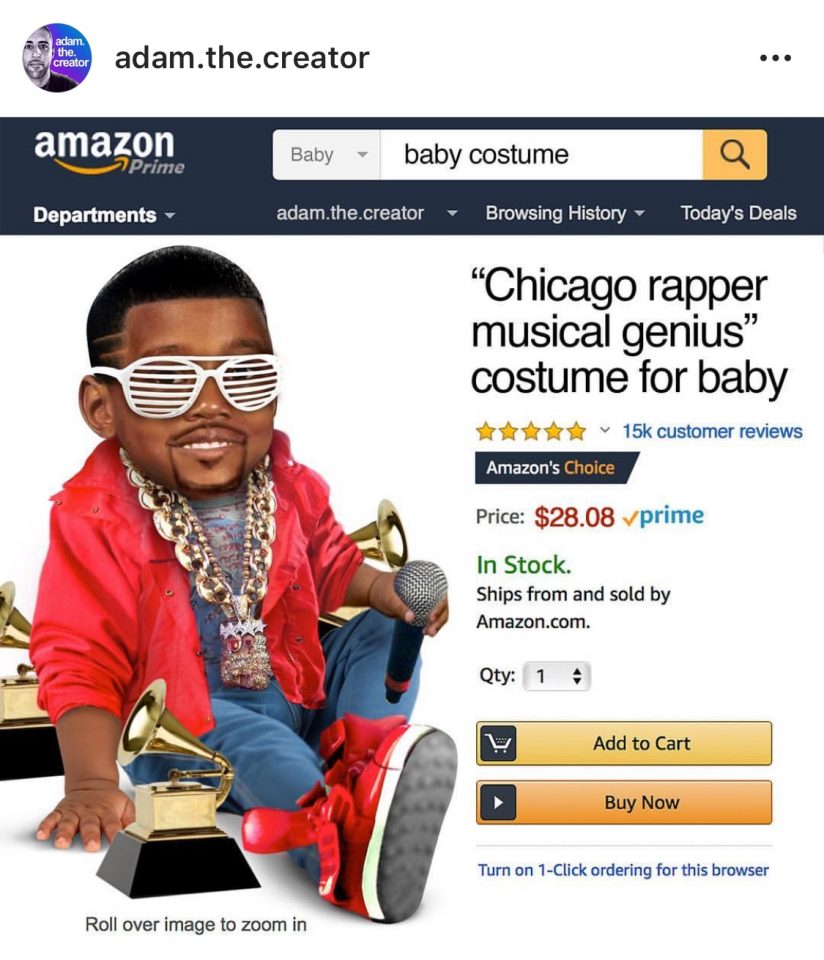 "Chicago rapper brand new" costume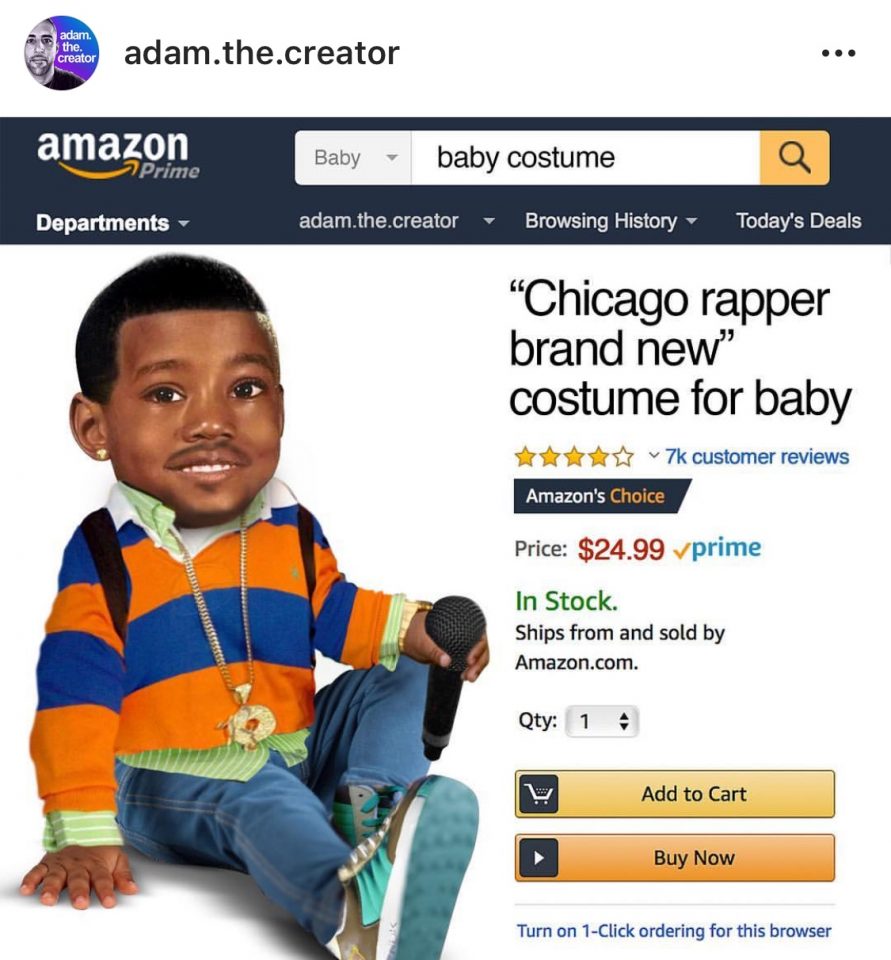 People commented under the costume photos. Some were amazed and others upset. Here is what they had to say: " This costume isn't going to get you any candy though just doors slammed in your poor kids face"; "Disgusting"; and another person commented, "Where is the Chicago rapper running for President in 2020 costume?"
He also took a jab at Cardi B with his shady rendition of a Cardi B baby costume entitled, "Bronx rapper costume."
6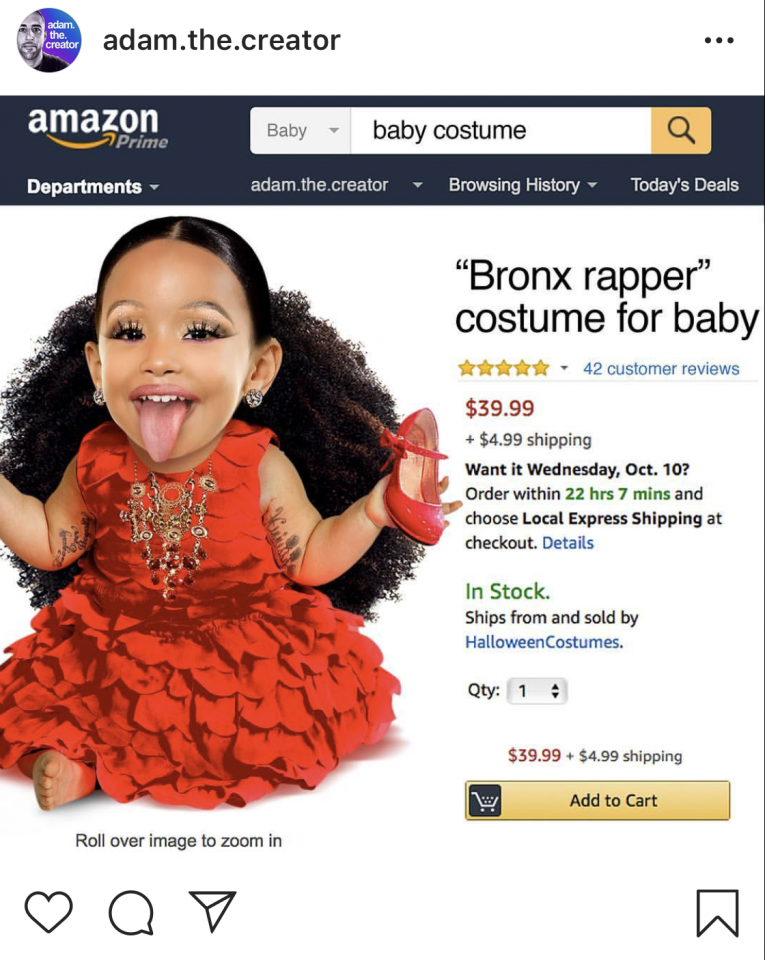 Whether you're a fan or not, you'll be interested to hear what was found after continued research. We took our interest to Amazon to find the seller, but were amazed to find nothing. There were no results for a search of the costume name or the seller.
We came to the conclusion that it was all a hoax. Adam the Creator is just a popular graphic artist who has amassed 455K followers on Instagram for his memes.