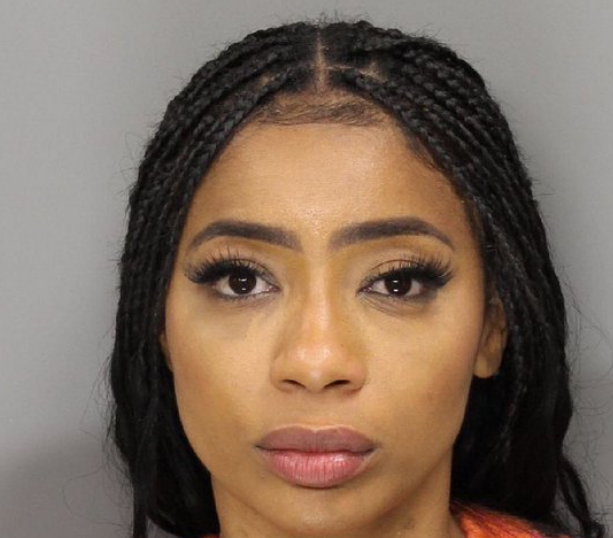 Tommie Lee crossed the line when she allegedly beat her daughter at her school — which led to the latest of her many arrests — and the bosses at VH1 have had just about enough of the irascible star.
Last week, rolling out reported that Lee was arrested twice within 24 hours. On Oct. 18, the reality star was charged with felonious assault and child endangerment when she charged into her daughter's middle school, slammed her head into a locker and pulled her hair.
According to TheJasmineBrand.com, Lee, aka Atasha Jefferson, 34, may be terminated from the show for this egregious transgression. "Love & Hip Hop: Atlanta" producers and VH1 are going to protect their brand over the career of a woman who's been arrested multiple times.
"Tommie has gotten in trouble before, but child cruelty allegations are a sensitive subject. They don't want it to appear like they're condoning her behavior," the inside source divulged.
Incidents like what happened last week don't help her case. Just hours after getting out on $27K bond on Wednesday morning, Lee was back in jail after being arrested that night.
Lee had been ordered by the judge not to make contact with her daughter under any circumstances, at least until her court appearance. But just three hours after being released, Lee defied the courts by calling her daughter. As a consequence, Lee was arrested again that same day. She was denied bond the second time around.
In all, Lee has been charged with felony aggravated assault, simple battery, first-degree child cruelty and disruption of public schools following her arrest at Griffin Middle School in Smyrna, Georgia, a suburb of Atlanta.
Lee, as most fans know by now, has been in multiple scrapes with the law since her "LHHATL" debut in season five. Lee, who first appeared on the show as the girlfriend of rapper Scrapp DeLeon, has been jailed several times in the past and even gave birth to one of her daughters while incarcerated.