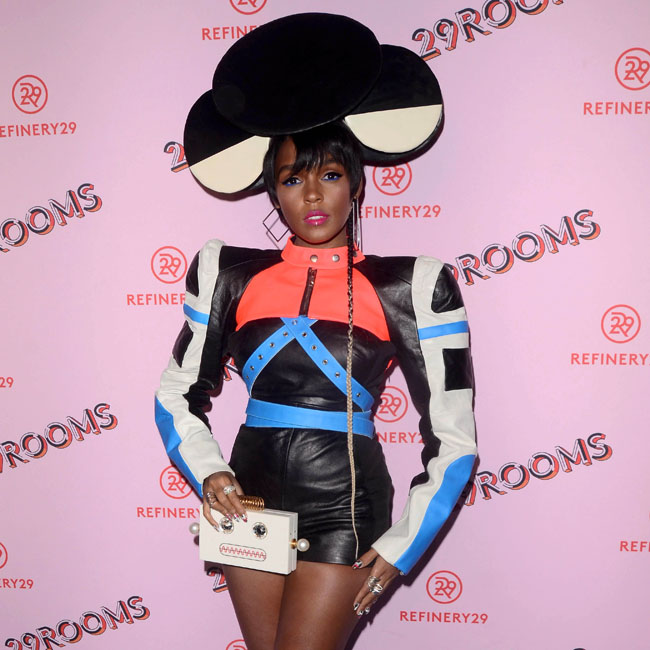 Janelle Monae wants to use her platform to show her "support" for causes she cares about.
The 32-year-old singer and actress revealed earlier this year that she identifies as pansexual — a term usually used to characterize a person whose sexual preference is not limited by biological sex, gender or gender identity — and has now said she wants to use her fame to make sure the rights of the LGBTQ  community are recognized in the current "political climate."
Speaking to People magazine, she said: "I do care about the rights of the LGBTQI community that I'm a part of, I do care about women's rights, I'm a woman, I do care about Black folks, minority rights, I'm a Black person living in America.
"There are a lot of things that I care about, and so, I try to figure out ways in my shows to use my platform to support certain folks. I want to make sure that even in this political climate, that we are taking into consideration, as they're making new laws, as folks are running for office, like who cares about those things that I care about."
The Moonlight star runs her own organization called Femme the Future, which promotes women's equality, and is known for her activism.
Meanwhile, Monae also recently revealed she hopes that coming out as pansexual will help other people to "feel more comfortable" with themselves when it comes to their own sexuality.
She said: "It's been beautiful. I think that it's been a very warm and loving time for all of us who are walking in our truths. And I've always hoped by sharing my stories that people will feel more comfortable walking in their truths. And feel like it's not a heavy burden, you know, that you do have support."
The "Make Me Feel" singer wants to "empower" people, especially women, to be proud of who they are.
She added: "It's a conversation that I want to have with us as a society, as human beings, about what it means to tell somebody that the way they're programmed, their existence — whether they're queer, LGBTQ, IA (intersex or asexual) in that community, whether they are minorities, whether they're bugs or viruses, whether being a woman, whether being poor, makes you have bugs and viruses. What is it like to live in a society that is constantly trying to cleanse you and tell you that you need to conform, you need to be reprogrammed … deprogrammed? And so I just wanted to talk about my own bugs and viruses and how I'm choosing to deal with it.
"I just feel like my sexuality, my women's desires are one with God, it's all one, it's all a beautiful thing, and I just hope that women feel more free, feel more empowered. I do."