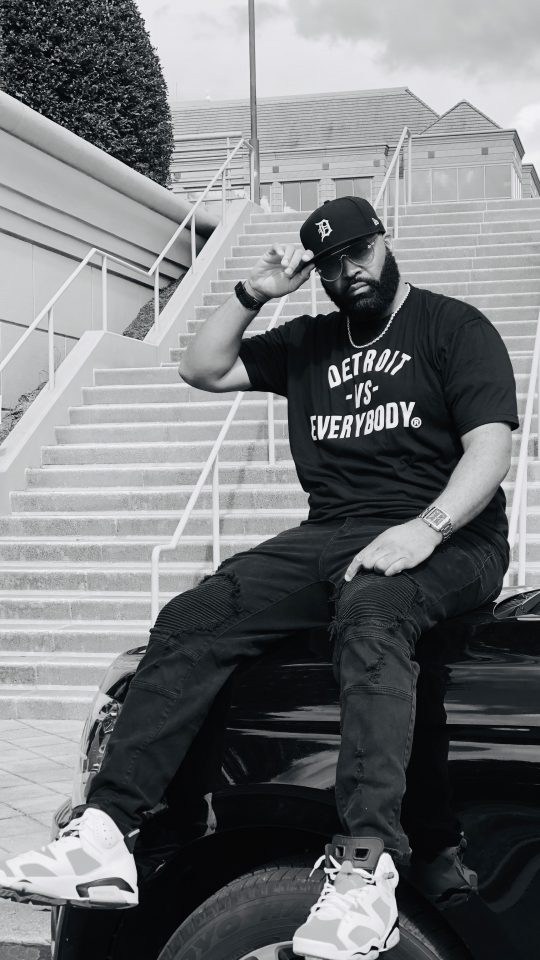 BiggVon is the owner of a Grammy Award-winning production company, super producer, manager and the CEO of We Got Hits Productions. His name, BiggVon, perfectly describes his statuesque build, as he stands 6-foot-6 and commands attention in every room he enters. BiggVon has been producing hits for close to two decades and has worked with many industry heavyweights worldwide. To this day, he continues to work with mainstream artists across several genres to produce hot sounds, fire beats and award-winning music.
BiggVon's company has scored music placements with fortune 500 corporations such as Walmart and Target, and top-selling video games such as "NBA Live," "E.A. Sports" and "Madden Football." Most recently, Shawnski, BiggVon's partner, and BiggVon himself produced Ice Cube's newest street buzz record, "Arrest the President." His client roster also includes other well-known artists such as 50 Cent, T.I., Eminem, Common, India Arie, Macy Gray, Dej Loaf, Musiq Soulchild, Rick Ross, Young Jeezy, Birdman and Lil Wayne, TY$, Fetty Wap, Kevin Gates and Gucci Mane.
Rolling out had the pleasure of sitting down with the hit maker to discuss his start in the business, which he credits to the late, great rapper Proof, of the renowned rap group D12.
How did you get started in the music industry?
I got into music in high school. There were three of us, one named Darrius who just passed away, rest in peace, and a Jamaican cat named Ziggy, and we started a rap group. I felt like I needed to play the background because I thought I was too tall and didn't see anyone my height rapping. So, I took up business management and psychology and earned my degrees in both.
I got into this business because of [former D12 rap member] Proof. I wouldn't be doing any of this if it wasn't for Proof. Back in 1997, I was hanging out with Proof, and that's how I met Eminem, D12, all of those guys, but I hung out with Proof the most. He brought me in the game and he showed me the ropes, he was my mentor, shout-out to Proof, rest in peace.
Tell us about your company. What services does We Got Hits Production provide?
I have a production team where four producers are signed to me, three songwriters and myself. We collectively come together to make a vast amount of hit records. I can say that I've been doing this for about 20 years now.
The company provides music production and songwriting services to clients. We also provide consulting and management services as well as jingles. We have to work in multiple arenas to stay relative and competitive.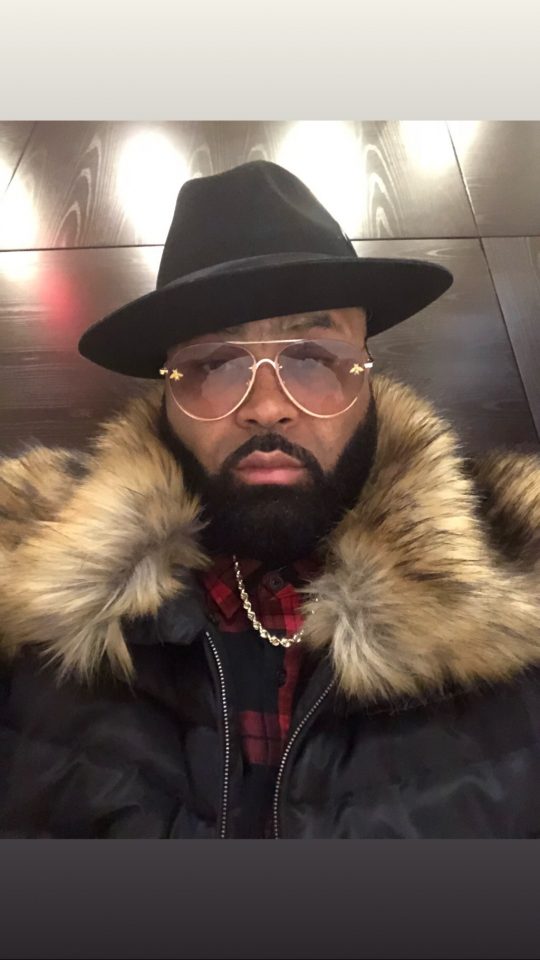 In terms of production, what are the different genres that you work with?
Hip-hop, R&B, pop music, rock 'n' roll, gospel, all genres. I've done jingles for different companies and music that's played on different TV shows, including ABC, HBO, MTV, Bravo, BET, Spike TV, Oxygen, VH1. A lot of our pop culture music that we've produced was placed in films as well. I have several movie placements, including — but not limited to — Tyler Perry's Daddy's Little Girls, Case 39, Barbershop 3, which we did the single "Real People" with Ice Cube and Common. Shout-out to Dion Primo.
You mentioned you produce jingles. That's interesting and innovative. Tell us more.
With the jingles, my music is placed on a lot of reality shows. As I've mentioned, I have tons of music on various networks. This would be considered TV and film licensing, which is an entirely different segment of the music business that artists aren't aware of.
What other aspects of the music business do you provide services for?
My company also does consulting; advising clients on publishing and making sure their names and songs are registered, and also their music is copy-written. This is the knowledge one needs to know before they get into this business. You can't put music out there if you don't have any of these things registered properly, or else you won't get paid for it.
What does it take to make a hit?
Vision and focus. My producers think the same way, they're all multitalented. That's how we came up with the [newest] Ice Cube record, "Arrest the President," which is on all streaming platforms.
Where can our readers find you?
My email is [email protected] and my IG is @We_Got_Hits_Productions and Shawnski's IG is @ShawnskiBeats.