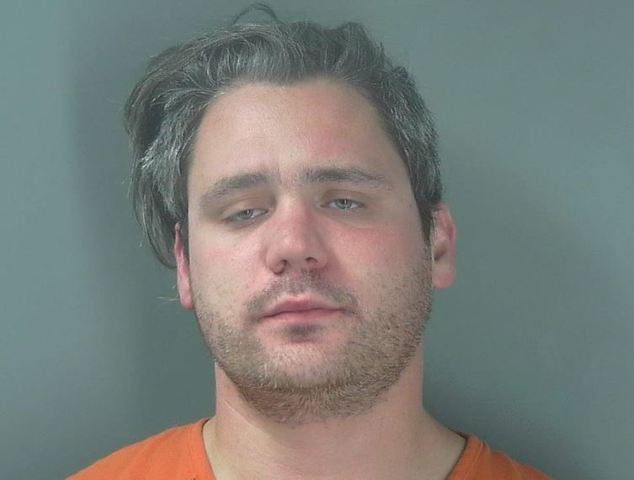 An Indiana man was arrested after he punished an infant for soiling its diapers by holding the child under hot water for so long, the baby's skin began to peel.
Dennis Tannen, 29, was supposed to be babysitting his girlfriend's son in Bloomington, Indiana, while she worked, but something went very awry while the toddler's mother was away, ABC 57 News reports.
Tannen initially lied to police when he said he allegedly put the 2-year-old in the bathtub and left him for "10 seconds." Continuing on that fib, Tannen said when he returned, the child had turned on the hot water and burned himself, causing his own injuries and burns.
The toddler's mother reportedly made a mad dash home when Tannen called her and told her about the burn. She said she found the boyfriend sitting outside smoking a cigarette. Going inside, the mother immediately noticed that her small son had large burn marks on his face that looked like his skin was falling off.
The toddler was rushed to the local hospital where doctors noticed bruising on his chest and face. Medical personnel later relayed to authorities that the child's injuries were not consistent with Tannen's story, the television station reported.
Tannen eventually came clean after intense interrogation by authorities who discerned that he was not being truthful.
Changing the initial narrative he provided police, Tannen said he became angry when the the toddler had a bowel movement in his diapers while he was waiting for an important phone call. When Tannen went to wash the child off in the bathtub, he deliberately turned the water on "full hot" and held the child under it to wash him off.
He said he then grabbed the toddler's face and put it under the same hot water. The squirming child had slipped when Tannen was holding it and he grabbed the baby tightly to prevent it from falling, and that caused the bruises on the child's chest, Tannen added.
Tannen was arrested a few days after the brutal episode with the child and slapped with charges of aggravated battery and neglect of a dependent.