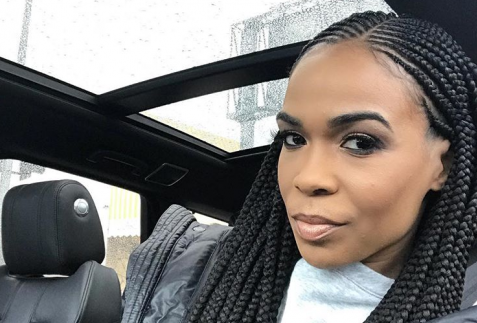 Michelle Williams has been performing in the Broadway production of Once On This Island, which is based on the book My Love, My Love by Rosa Guy.
The 38-year-old singer only joined the cast of the Tony Award-winning play two weeks ago, but it seems she won't be staying in the role of Erzulie for long, as she's been told by her doctors to "take a leave of absence."
A statement from the show read: "Effective immediately, Michelle T. Williams has been advised by her doctors to take a leave of absence from performing."
No other information has been made public at press time, so it is unknown what caused doctors to recommend she take time away from the spotlight, although the former Destiny's Child singer has been open about her mental health struggles recently.
Williams also broke off her engagement with pastor Chad Johnson just one week ago, just months after they had reconciled following an earlier split which came as a result of her battle with depression.
The "Say Yes"' singer wrote on her Instagram story: "I still remain fearless. I guess I still remain single! Things didn't work out. The healing that needs to take place is a must! I don't wanna destroy another relationship. Blessings to him, his family and ministry. #FEARLESS."
She had previously revealed she ended her engagement when she battled with depression and felt it was the right thing to do because he "didn't pray for a depressed wife."