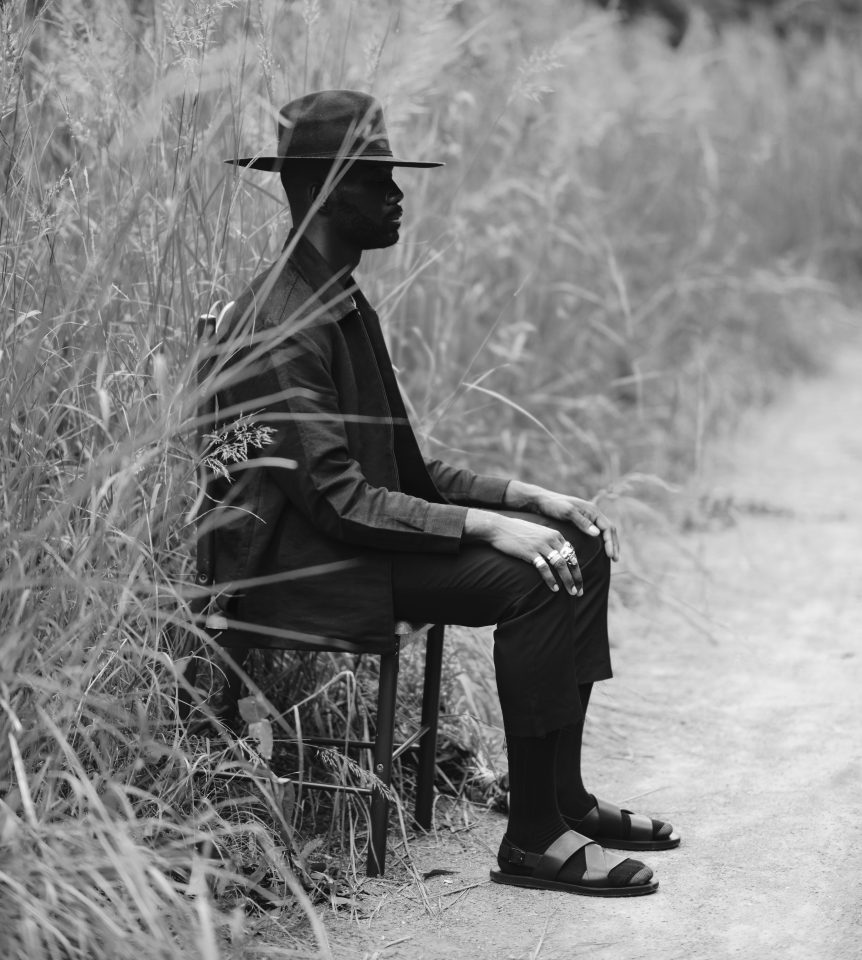 Name: Samoht
Industry: Music
City: New York City
Style/Genre: R&B
Describe who Samoht is in three words. 
Clear, smooth and genuine.
How would you describe your sound?
When I'm creating music, I don't have any walls up. I open up to whatever sounds, melodies and lyrics come to me. I could box myself in, but that would put a cap on my true ability. Music [should] flow through me freely. I want music to be just as comfortable with me as I am with it.
Have any artists influenced your sound? 
If I had to pick two artists out of the bunch, it would be Kid Cudi and Kim Burrell.
Kid Cudi inspires me to go elsewhere musically. When I first heard his, Man on the Moon album, I thought to myself that I could do whatever I want. After that, I remained quiet and started listening to the sounds as well as the vibrations that were trying to come through me naturally instead of trying to "keep up with the Joneses."
When it comes to Kim Burrell, she inspires me to not hold back vocally. When I first started making music, I didn't want to sound church[y], so I wouldn't really sing at my full potential. It came to a point that I started to feel unfulfilled, and my music felt unfinished. I eventually just let go on records and released what was inside of me.
Where did it all start for you? When did you know music was your gift?
It all started with my grandmother. After school, she would grab her hymn book and make me sing with her in the living room. This would happen after I finished watching "Power Rangers."
The first time I felt the power of God was when my mom got me to sing "Now Behold the Lamb" by Kirk Franklin. At that time, I didn't really understand what the song meant because of my age. After singing that song, I knew God was real. I had never felt so high before. In that moment I knew I was special. I knew there was something great for me out there in the world.
Tell us more about your two Christmas songs, "Love Samoht" and "Love Samoht Again." Why did you want to present two versions of the same song?
At first, there was only the a cappella version. I wrote the song about two years ago. This time around, I decided to revamp it for this Christmas. I want to give the listeners a gift. A friend of mine heard it and suggested I put music to it.
I later told my producer, and he added a synth bass sound, bells and a clap beat with the vocals. I loved it so much that I released both because I enjoy having options.
Your EP Omen is very unique. What was the underlying message behind it? Have you enjoyed sharing that message during your recent eight-city tour?
I needed Omen. That was back when I was dealing with a lost love, and I needed to release that energy. I had to close that chapter of my life so that I could move on into the next season.
God sent me a sign that my previous relationship was ending, but I did not want to accept it. Omen was myself finally letting my guard down, ceasing my controlling ways and accepting that I got left. I did that entire tour with a broken heart, but I got all eight of those [bags]. Broken heart with a full account. I'm okay now, and I've moved forward.
What's next for you? 
Currently, I have a series of unplugged sessions that I've been filming over the past couple of months, which will showcase music and fashion. They will be released in 2019, which will be a year of art for me.