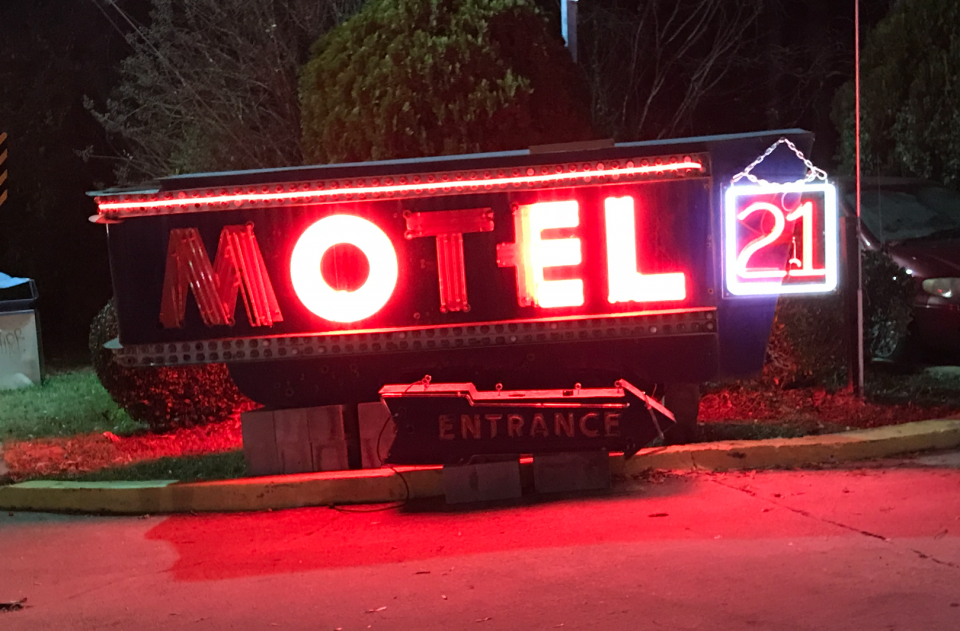 Grammy-nominated rapper 21 Savage unleashed his second album I Am > I Was before the year comes to an end.
Inside an old motel on the east side of Atlanta in a city called Decatur, where it's said to be greater, 21 Savage steps outside the box by giving his fans the opportunity to experience an interactive art exhibit called Motel 21. The purpose was to offer a glimpse inside of multiple rooms that connect to his forthcoming album, which is scheduled to drop Friday, Dec. 21.
Motel 21 is a creative way to show emotional imagery as it relates to 21 Savage's album and his life. He takes his audience through his journey of progression and shows them that who he is now is greater than the man he used to be.
Each room has a theme related to a song on the album. The exhibit includes installations, performances and activities that are based on 21 Savage's life and true Atlanta stories. The exhibit's 11 rooms visually describe all of the songs on his album from start to finish. 21 Savage even hired actors to help turn his vision into reality. This free listening experience will be open every day at 6 p.m. until Thursday, Dec. 20, 2018.
Here are the top five reasons why you should visit Motel 21 this week.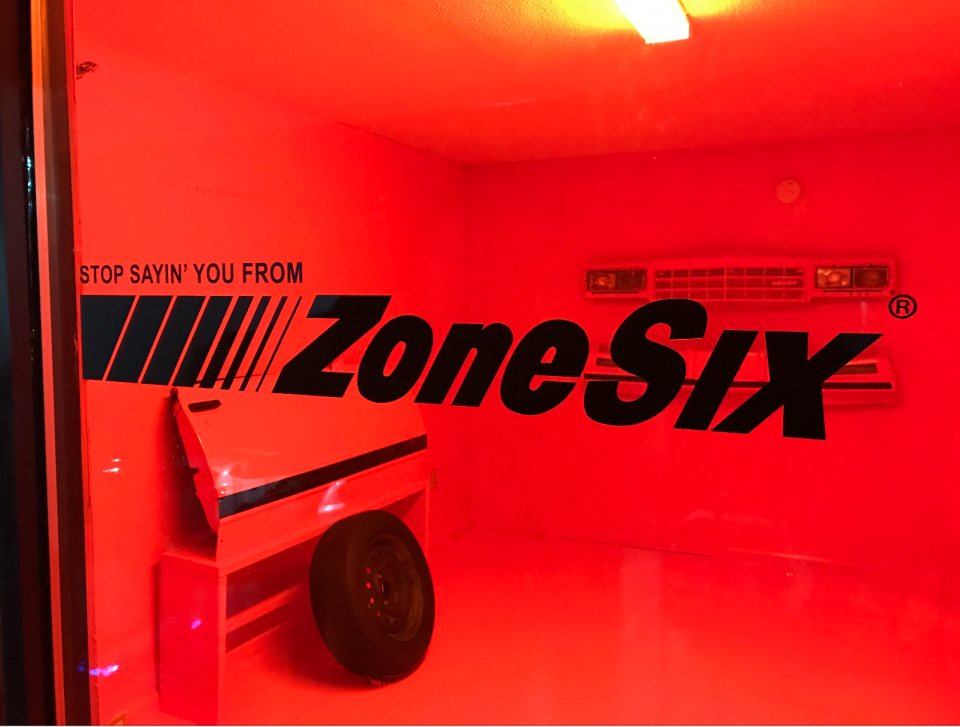 Every room represents something in 21 Savage's life, starting with those nights at the basketball court in Zone 6. In one room, guests are invited to play and shoot hoops with glow-in-the-dark basketballs.
2. Rap stars are known for having that crazy stalker fan who is always vying for their attention. One room features an obsessive woman who has handcrafted her own personal shrine with everything about Savage displayed on the walls. By tracking his every move, she knows his location and concerts, has a collection of his favorite cigars and even includes a couple of bottles of his favorite Golden Peak Tea on her desk.
"In each room, you step into the mindset of that song," said Atlanta actress Lynette Elle McKinney, who plays the stalker in that scenario. "This is the way to lead to an album and a little taste and peek [into] what you all will be listening to."
3. By the looks of room No. 4, 21 Savage spent a lot of his time at strip clubs. With a DJ on the play, dancers on the poles and dollar bills tossed around left to right, the illusion is given that he always had a good time when he was out for the night.
4. By setting the money mood with flashing green lights, room No. 9 gave a glimpse of what it looks and feels like to trap out the motel room.
"This is everything people do when they get a motel room," said Atlanta actress Taylor Mason, who portrays a party girl in that room. "It's a party, and we're just kicking it as we would usually do."
5. The last room is a confessional based on the theme of the album. Sticky notes cover the walls detailing who 21 Savage was in the past and what makes him greater today.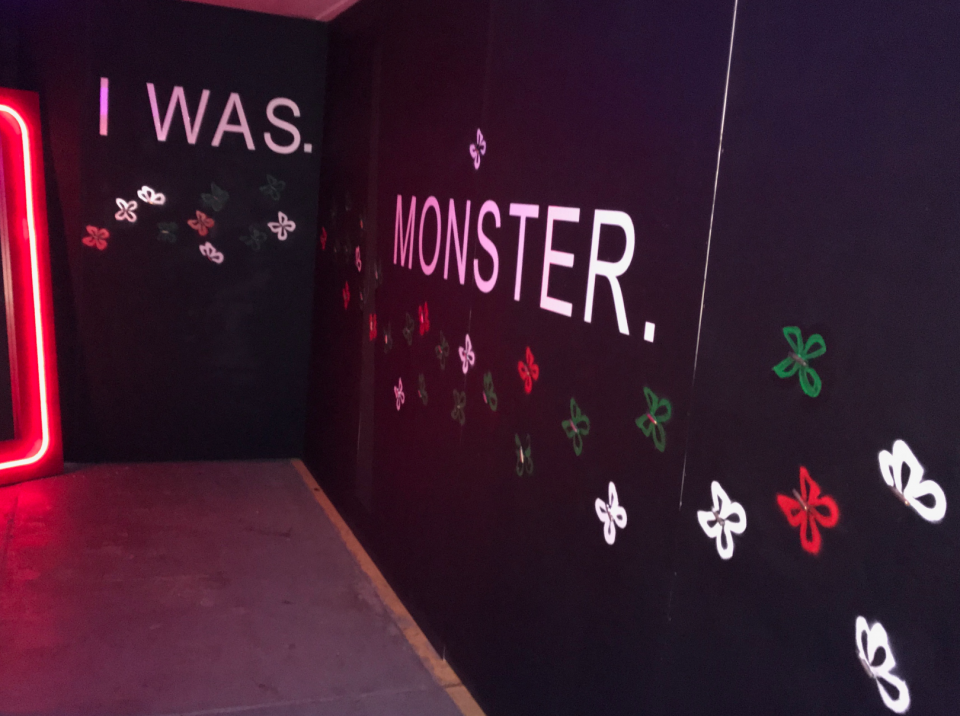 Motel manager Tiffany Burke said she was happy to be a part of the art project and explained why the ending was so meaningful.
"The goal is to embrace each fan to go inside to write their 'I am' statement discussing who they used to be to empower them to know that their past doesn't define who they are right now or their future," she said.
—rachael leaphart also contributed to this report.