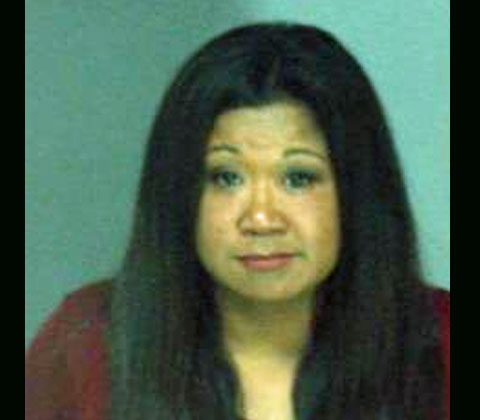 A metro Atlanta area woman has entered a plea in what prosecutors are calling the largest prostitution ring ever busted in DeKalb County, Georgia.
Darliene Crenshaw pleaded guilty on Tuesday, Dec. 19, 2018, to charges that included keeping a place of prostitution, pimping, sex trafficking and violation of the Racketeer Influenced and Corrupt Organizations (RICO) Act.
She and her husband Sam Crenshaw were arrested in January 2017 in a massive prostitution bust that resulted in charges and arrests of 29 alleged escorts and 24 men accused of hiring escorts for the purpose of sexual activity.
Among those arrested was Christopher Quinn, a 46-year-old assistant district attorney from Gwinnett County, Georgia. The arrests were part of a joint local and federal task force that targeted human trafficking in the metropolitan Atlanta area. Shockingly, the operation was being run in luxury apartments across the street from a now-closed police station.
According to the Atlanta Journal-Constitution, Darliene Crenshaw pleaded with the judge during sentencing, stating tearfully, "Please have mercy. My biggest concern is not my punishment but the punishment of my children."
But Judge Gail Flake took a hard line during sentencing and would not give Crenshaw first-offender status. That would have allowed Crenshaw's record to be expunged after she completed her sentence. Crenshaw was sentenced to three years in prison for her crimes. Her husband has not yet come to trial, but she might have to testify against him.
Atlanta has the dubious distinction of being the No. 1 city in the country for sex trafficking, according to a 2014 government report.
"While looking at factors that might account for Atlanta's high rank regarding sex trafficking, it is important to understand that Atlanta is home to the world's busiest airport and is geographically located regionally with numerous major interstates associated with our city," FBI Special Agent Joe Fonseca told rolling out in a previous interview. "Atlanta also has a robust convention industry that attracts many business travelers here throughout the year."