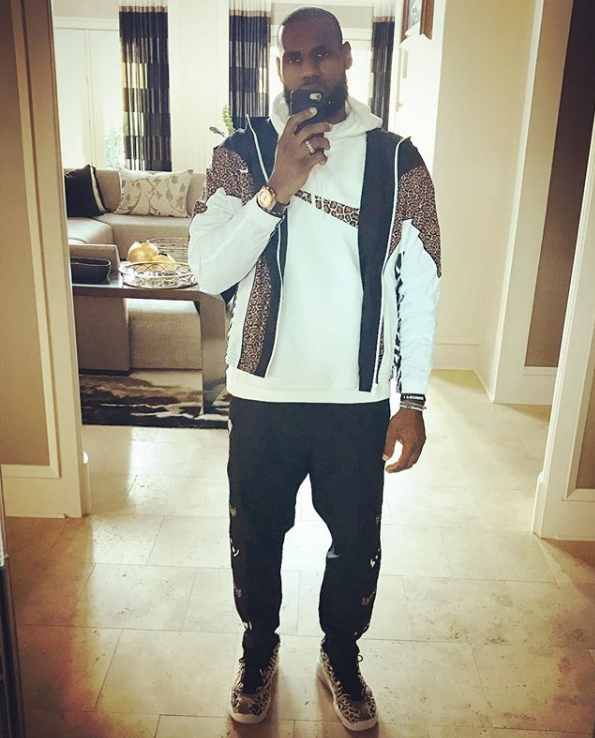 As he prepares to pass Michael Jordan on the NBA all-time scoring list and cement his status as one of the greatest players ever, LeBron James has already secured his legacy as one of the most outspoken and community-oriented players the game has ever seen.
Known mostly by his first name or the moniker "King James," the 33-year-old superstar ripped into the NFL and its mostly homogenous ownership as "a bunch of old white men owning teams" who have a "slave mentality" toward players. He made the scathing pronouncement on his popular HBO series "The Shop," where James and players from various professional sports teams discuss a plethora of sociopolitical topics.
James probably says "whew" to himself pretty often because, as an acclaimed all-state wide receiver in Ohio during his high school years, James probably could have easily made it to the NFL, particularly because of the rarity of having a receiver who stands 6-foot-8.
The Washington Post recorded the play-by-play of James on the latest episode of "The Shop" that has enraged NFL owners:
Story: Lakers' LeBron James takes aim at NFL owners, calling them 'old white men' with 'slave mentality' towards players @postsports https://t.co/AIWoHGLB4V pic.twitter.com/1UePdZUZ4S

— Ben Golliver (@BenGolliver) December 22, 2018
LBJ's sentiments come on the heels of the highly-contentious issue of getting Black musicians on the roster to join Maroon 5 during the Super Bowl halftime show in February 2019. The likes of Jay-Z, Rihanna and Cardi B have declined to participate. The NFL exhaled when rapper Travis Scott finally agreed to fill the halftime void just as organizers began to panic, the New York Post's Page Six reported.
The entire NFL imbroglio emanates from the vilification of former quarterback Colin Kaepernick for kneeling during the national anthem in 2016 as a way to protest police brutality and social injustice.
James isn't the only player who resents the NFL's policy on the national anthem, with All-Pro cornerback Richard Sherman saying Cowboys owner Jerry Jones has an "old plantation mentality." Solomon Jones of Philly.com wrote that "team owners sometimes think and behave like slave owners." And famed University of California-Berkeley sociology professor emeritus Harry Edwards also defined the NFL as having a "plantation mentality," according to California magazine.
What do you make of James' harsh words for NFL owners? Do you believe LBJ was out of line or was he on point with his needle-sharp criticisms?