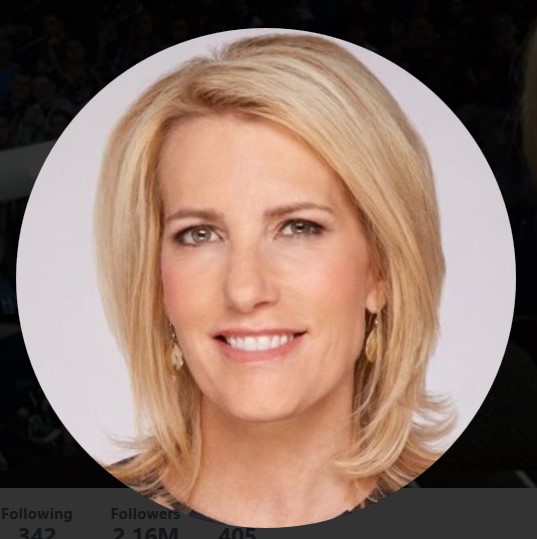 Racist right-wing folks like Laura Ingraham have historically despised "uppity Negroes" like LeBron James, who exemplify intelligence and also have the intestinal fortitude to speak up forcefully on sociopolitical inequities in America. So when the Fox News host ordered King James to "shut up and dribble," she had no idea that the NBA megastar would use her words against her.
LeBron, 33, who is known mostly by his first name, is using Ingraham's dismissive words as the title a new project he's doing in collaboration Showtime. "Shut Up and Dribble" will be a three-part documentary series about the historical and current roles of athletes in today's political environment. LeBron, who has already made waves as a filmmaker and actor, will serve as executive producer, Variety reports.
"Shut Up and Dribble" is a direct and deliberate swipe at Ingraham for hurling the insult at LeBron back in February when she blasted him for his biting criticism of President Donald Trump.
"Must they run their mouths like that?" Ingraham said on her show, "The Ingraham Angle," as she condemned both LBJ and Golden State Warriors star Kevin Durant for making negative statements about the president and James, in particular, for saying that Trump doesn't give "a f— about the people."
"This is what happens when you attempt to leave high school a year early to join the NBA," Ingraham continued. "So keep the political commentary to yourself. Or as someone once said, shut up and dribble."
Showtime President and CEO David Nevins announced the upcoming series, Variety reported.
"If being a star athlete is inherently a political experience, 'Shut Up and Dribble' tells that complex and dramatic story from the past to the present and from the inside out," he said.
"LeBron James is one of many competitors whose place in the spotlight has led not to silence but perspective, and he, Maverick Carter and Gotham Chopra have given us an important, insightful docuseries that should bring their fans and fellow citizens to a higher level of discourse, rather than the dismissal satirized in the title."
LeBron has not commented much publicly about the project. But fellow NBA stars have had plenty to say. Sounding off on "Saturday Night Live" earlier this year, NBA Hall of Fame legend Charles Barkley said the United States "has a great tradition of athletes speaking their minds," and encouraged James to "keep on dribbling and don't ever shut up."
Also, during the Academy Awards this past winter, former NBA adversary Kobe Bryant made a sarcastic remark after he won an Oscar for best animated short film for his "Dear Basketball. "As basketball players, we're really supposed to just shut up and dribble," he said.
"Shut Up and Dribble" will premiere on Showtime in October. No word yet whether  Donald Trump's wife Melania will attend the premiere or watch the series behind his back.
What do you think about the documentary and, in particular, the name LeBron chose to use?