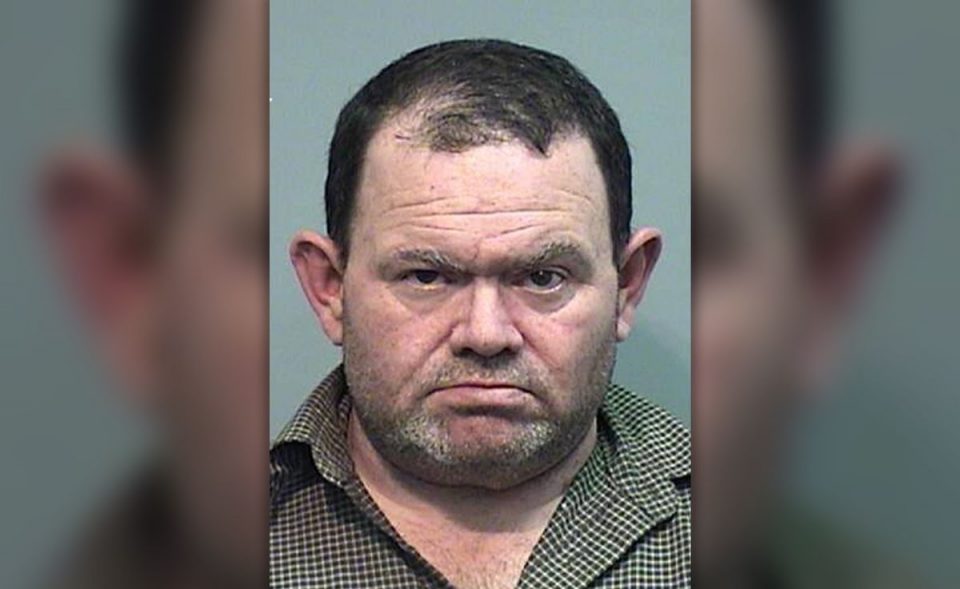 A man who worked as Santa Clause at a Savannah-area Walmart has been accused of killing his own kids and burying their bodies. Elwyn Crocker Sr., 50, once worked at a Walmart in Rincon, Georgia where kids of all ages would sit on his lap and take photos,  according to Atlanta Journal-Constitution.
However, Crocker had been hiding a secret while giving holiday cheer.
Police in Effingham County were notified by a tipster that Elwyn Crocker Sr.'s teenage daughter, Mary Crocker, had been missing since October 2018. When police questioned Elwyn Crocker Sr., they received disturbing information about Mary and her brother, Elwyn Crocker Jr. They discovered that both kids had been buried by in Elwyn Crocker Sr.'s backyard.
Mary, 14, had been buried about two months ago and Elwyn Crocker Jr., 16, may have been buried for as long as two years, an autopsy revealed.
The children had been enrolled in Effingham County schools, but were withdrawn by Elwyn Crocker, Sr. who told school officials that he would home school them. Mary was last enrolled in middle school during the 2017-2018 school year as a sixth-grade student, and her brother was last enrolled in South Effingham Middle School in January 2014.
Crocker, Sr. has been charged with child cruelty and concealing a death. His wife, Candice Crocker, 33, and her mother, Kim Wright, 50, and Wright's boyfriend, Roy Anthony Prater, 55, have also been charged with the same crimes.
Police are currently looking for the kids' biological mother who reportedly lives in South Carolina.