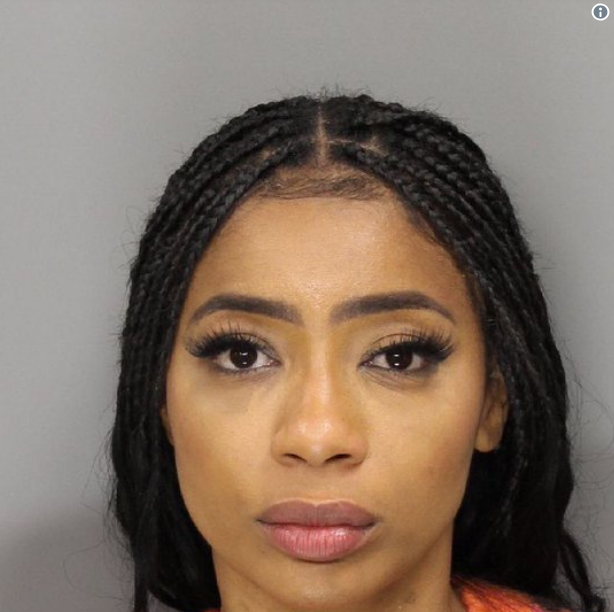 Troubled reality TV star Tommie Lee, who was featured on the hit show "Love & Hip Hop: Atlanta," has been indicted on various child abuse charges stemming from her three arrests in October and November 2018.
Lee, 34, who was born Atasha Jefferson, is being accused of going to her daughter's middle school in Cobb County, Georgia, a suburb of Atlanta, and allegedly assaulting the child.
According to the indictment filed by the state of Georgia, Lee is charged with disrupting the class, slapping her daughter across the face, dragging her down the hall by her hair, then eventually throwing her into a locker.
Lee is staring at seven charges, three of them felonies, TMZ reports. If convicted of all seven charges, the rapper and former model faces up to 54 years in prison.
Unfortunately, Lee's problems don't end after she finds out if and when she goes to prison for the alleged assault on her daughter. She also violated her probation from a DUI case in 2016.
In fact, Lee has spent a lot of time in jail since moving to metro Atlanta, especially in the past couple of years. The mother of two was also arrested in July 2017 after striking a valet operator on the head outside Atlanta's Royal Peacock.
Lee's thick rap sheet is frequently a point of conversation and contention on "LHHATL." When she first joined the cast in 2016, Lee unabashedly revealed she had been arrested some 30 times throughout her life, mostly for violating probation.
"Half the time I've been on probation without going to prison. Half the time I was put on probation but I was still a badass. I still would violate probation. I wouldn't do community service, so [I] guess that you get booked again and [then] you got a whole new mug shot," she said without shame to VH1 in 2016.
Well, it looks like the producers of "LHHATL" have decided that Lee's predilection for violence and lawlessness has ventured beyond a "compelling storyline" and has become simply a sad embarrassment to her and the show. Sources close to the show told the media in 2017 that Lee would not receive an offer to return to the show.
Lee later announced on her Instagram page in late 2017 that she quit the show.