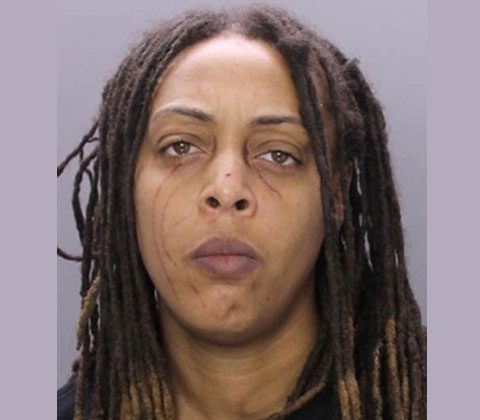 Every year as playoff season ends, there are stories of football fans who go way too far when their team suffers a loss. One such person is Kirsten Gaskins of Philadelphia, who now faces charges that include assault, harassment and cruelty to animals.
Gaskins was with her girlfriend for a weekend getaway watching the Philadelphia Eagles lose to the New Orleans Saints, knocking her team out of the playoffs. The couple began to argue about the game and things became physical.
A drunken Gaskins allegedly pushed the victim and knocked her to the floor. She then began beating her girlfriend in the face and pulling her hair. According to local media outlet The Morning Call, the victim clawed Gaskins across her face and was able to escape from the hotel room. During the argument, Gaskins told the victim that if she left the hotel room she would kill her dog, which was staying in the room with them.
Police arrived at the scene and noted that the victim had blood on her left ear and a cut on her nose and left cheek. As the victim, hotel security and police were discussing the situation, Gaskins entered the lobby and told the victim to get her belongings because they were leaving.
Police then took Gaskins into custody based her girlfriend's statement about the assault. When police entered the hotel room, they noticed it was in disarray. They also saw that a small white Pomeranian was stuffed in the microwave oven. Fortunately, the oven was not turned on, and the dog was unharmed.
Gaskins was released on $20,000 bail.