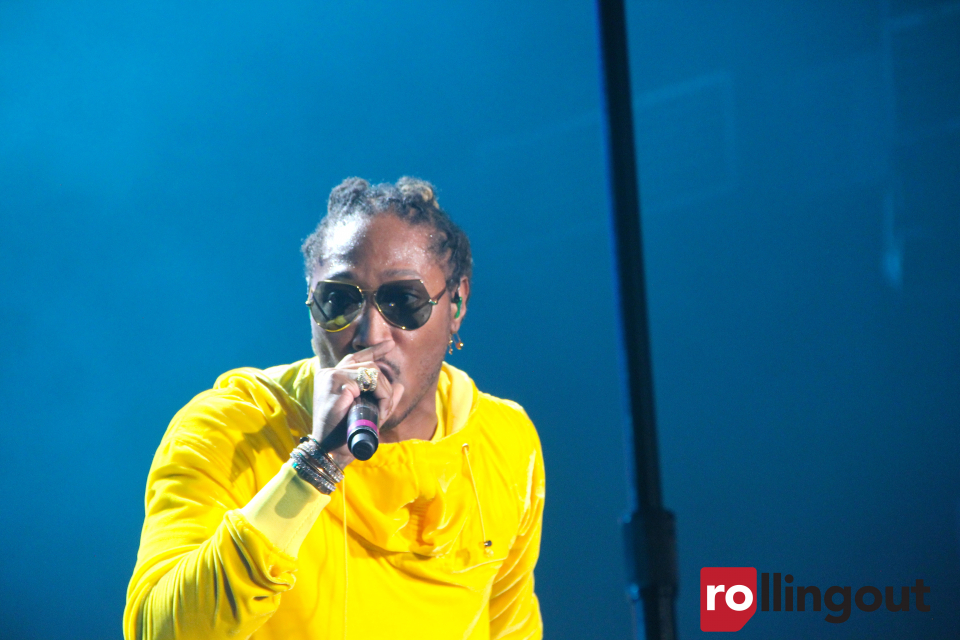 Even though Future had just dropped a new album, The WIZRD, he still appropriated a considerable amount of promotional time discussing his former girlfriend, Ciara, and her current husband, NFL quarterback Russell Wilson, instead of his new music.
It is clear that the Super Bowl-winning signal caller for the Seattle Seahawks still has Future all in his feelings — despite the fact that Ciara left Future several years ago and has gotten married and has a toddler daughter with Wilson.
This past week, Future ripped into Wilson yet again when he said in a radio interview that Wilson is "not a man" because he is "controlled" by Ciara and "exactly what she tells him to do."
It appears that Wilson, who has never responded publicly to any of Future's taunts over the years, decided to channel his inner Michelle Obama and took the high road in the never-ending, one-sided beef with Future (that only Future is fighting).
It looks like Wilson took the classy route and clapped back at the same time.
On Saturday, Jan. 19, Wilson posted a photo of Sienna, his daughter with Ciara, and Future Jr., his stepson and Future's biological son, rubbing noses on the floor. The cute photo was captioned, "All that matters. #Love."
It is probably safe to say that Future was not pleased to see that photo.
While Wilson remains quiet about Future, Ciara, is swinging back at the rapper, but from a legal standpoint. She is waging a custody battle with Future that has been ongoing for several months now.