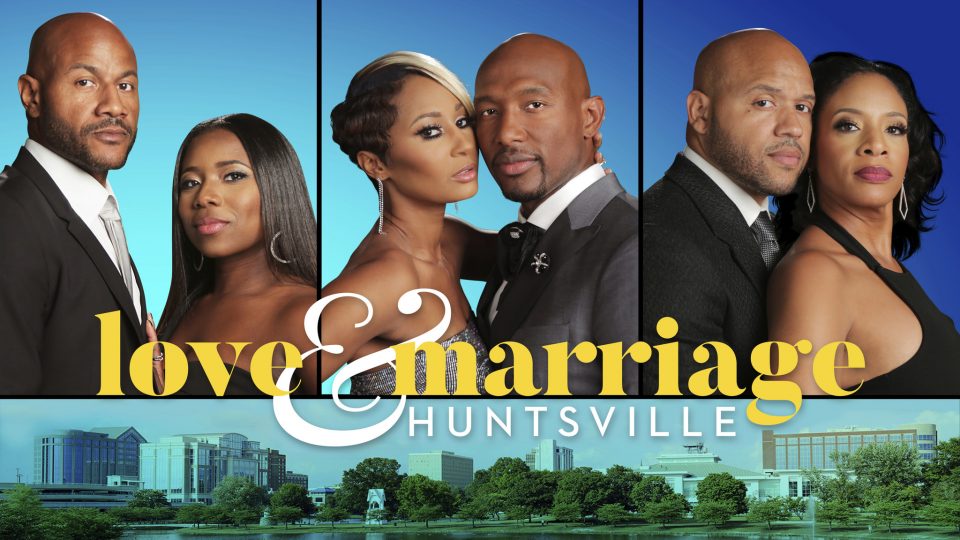 Finding an equally matched significant other that complements your "fly" is more complicated than just falling in love. Beyoncé and Jay-Z made it a trending topic but Barack and Michelle took the partnership to a presidential level with the ultimate union. Today finding the perfect mate is about much more than just having someone to love, it's about having someone who upgrades your status just as much if not more as you upgrade theirs. OWN's newest reality series, "Love & Marriage Huntsville" features three Black couples who seem to exemplify the definition of the power couple.
"My husband and I have been the definition of a power couple since the beginning. From building our company hand in hand, we're successful entrepreneurs and [from] our entrepreneurship goals to having a family together, we've managed to do it all. The key is communication and being able to know when work is stressful to step away and take a break so the stress doesn't melt over into our personal life," Melody Holt explains. Melody and her husband Martell own a construction company and besides being the self-proclaimed "beautiful couple" the two have managed to create what looks to be a successful empire.
At a closer glance, the beautiful foundation may have cracks in the frame as Melody is still healing from her husband stepping outside of their marriage. The second episode of the series reveals Martell's truth of having a girlfriend for almost a year during a rough patch in the couple's marriage.
Marsau and Latisha Scott also have a beautiful family but have very different work-life dynamic than the Holts. Latisha has an MBA in finance and a clear understanding of her husband's business but makes it clear she chose to stay home and take care of their children. "Staying home is a very important job and I don't think other women always respect that," Latisha says. Latisha is looking forward to contributing more to the family's finances, while Marsau is quite comfortable maintaining the more traditional roles they've settled into over the last almost 20 years.
Lastly, Marsau's younger brother Maurice and his fiancée Kimberly Grant account for the third power couple. Kimberly is several years older than Maurice and the two have been dating for several years but she has no reservations about partnering with him in both professional and personal endeavors. For Maurice, this will be his second marriage and he is excited about pairing up with someone who is seemingly more suited for him.
If working with your spouse full-time could prove difficult, it's even more inconceivable to consider working together as three couples, but that's exactly the premise "Love & Marriage Huntsville" is centered around. "Most challenging has been keeping the friendship. I can't lie, everyone coming together has been hard, communication is definitely key," Kimberly shares.
"Love & Marriage Huntsville" airs Saturdays on OWN at 10 EST.