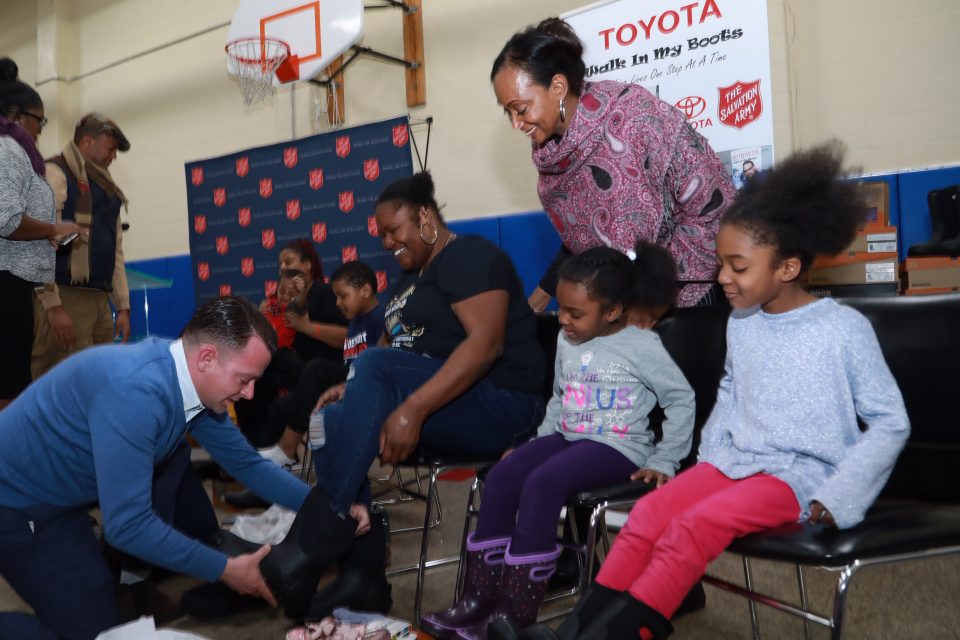 Toyota continues to support Detroit-area families with its "Walk In My Boots" community outreach program. For the eighth consecutive year, Toyota kicked off the week of the 2019 North American International Auto Show, held Tuesday, Jan. 16, through Thursday, Jan. 17, in Detroit, by partnering with The Salvation Army to donate new insulated winter boots and socks to low-income and homeless families.
To date, Toyota has donated more than 1,400 pairs of BOGS winter boots and Smartwool socks and also contributed more than $100,000 in cash donations to The Salvation Army Eastern Michigan Division.
This year, more than 150 residents of The Salvation Army's Detroit Harbor Light/Booth Family Shelter and families from The Salvation Army's Head Start program received the donations. Toyota also made a $15,000 cash donation to The Salvation Army.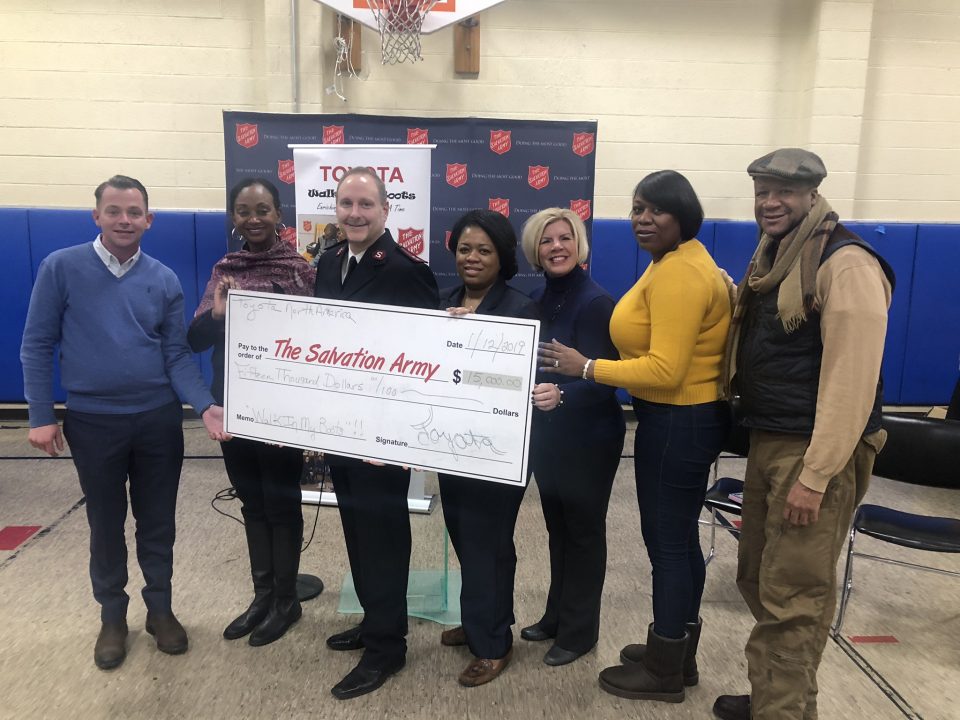 Alva Adams Mason, national director of multicultural business alliance and strategy and multicultural dealer relations for Toyota Motor North America, was ecstatic to bring the program back to Detroit for an eighth year.
"This is an amazing day for me," Mason said. "It's been eight years that I've had the opportunity to do this program with The Salvation Army. I am so humbled by this day that the company that I work for has allowed me to be able to create and continue to do this work in the community, and that's one reason I love working for Toyota — because Toyota cares about people. We hope that our donation of winter boots and socks to the families will help to enrich lives one step at a time."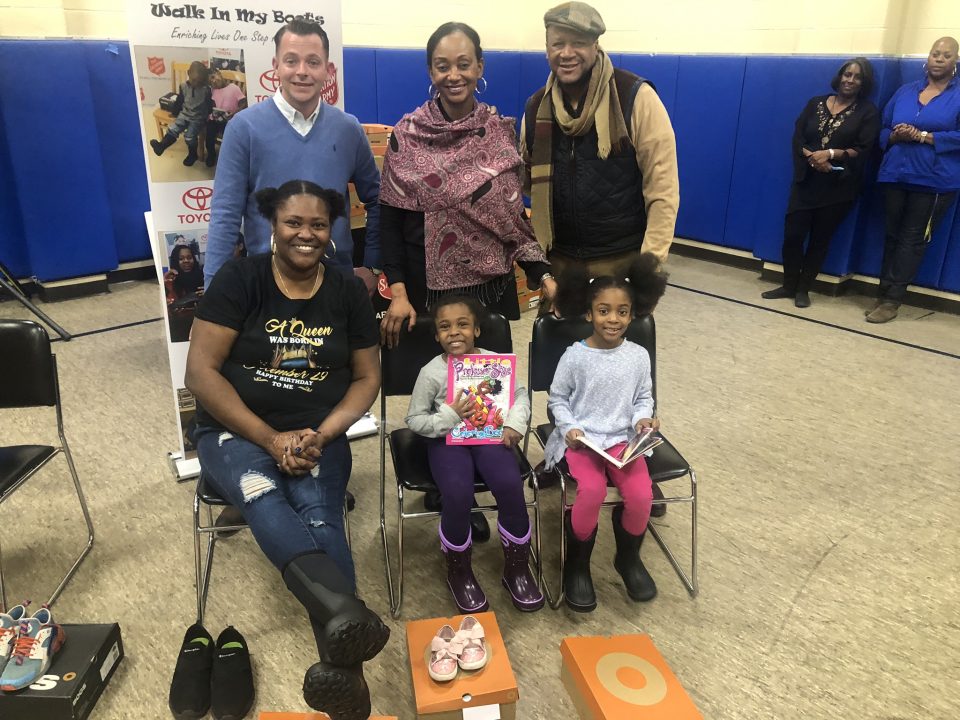 This year's event was held at The Salvation Army Detroit Harbor Light/Booth Family Shelter, which provides emergency services to homeless women and single mothers and their children for up to 90 days.
Mike Law, general manager of LaFontaine Toyota in Dearborn, Michigan, participated in the program, and he and some of the dealership staff helped families try on the new boots.
Munson Steed — chief executive officer of Steed Media Group, publisher of rolling out, and author of the Little Professor Skye children's book series geared to African American children — also was on hand, signing his coloring books for all the children at the event.
The boys were given signed copies of Steed's recently released Atom Smart coloring book, while the girls were presented signed copies of his previously released Little Professor Skye coloring book. As a bonus, several children also received signed copies of Steed's latest bedtime book, Sleep, Sleep, Dream Dream.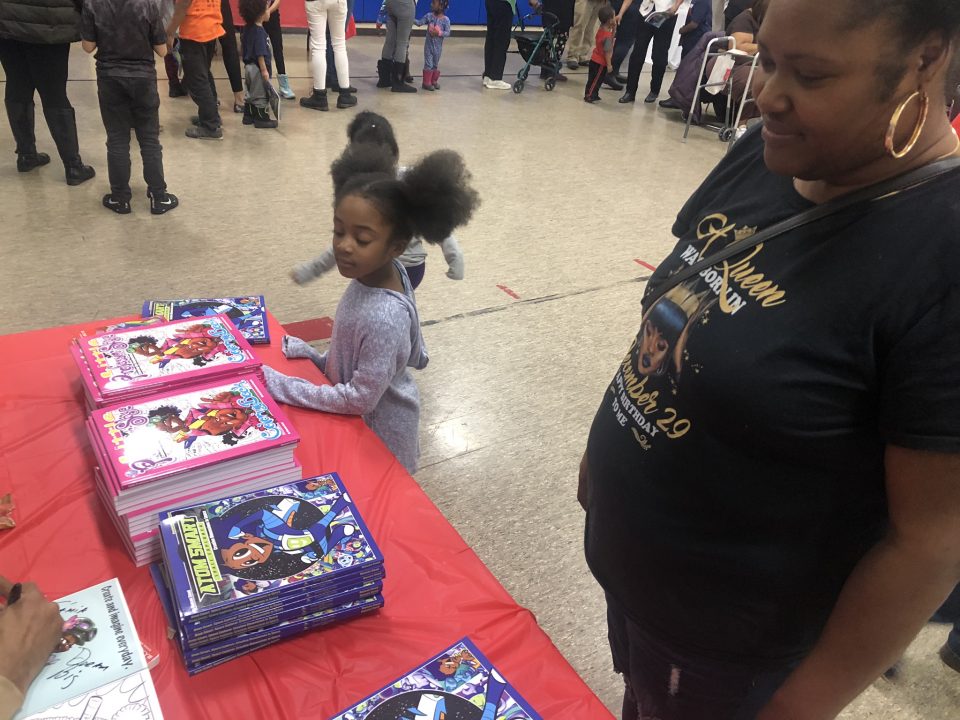 Capt. Jaime Winkler, director of the Salvation Army Eastern Michigan Harbor Light System, was also on hand and had this to say about the program, "Many people don't realize how much a brand new pair of winter boots can affect someone in need. Boots not only provide warmth and protection from the elements but, can also boost a person's self-esteem and self-worth. The Salvation Army is grateful for the generosity of Toyota Motor North America.  Its donation will help us continue to provide shelter to the underserved in Detroit throughout year."