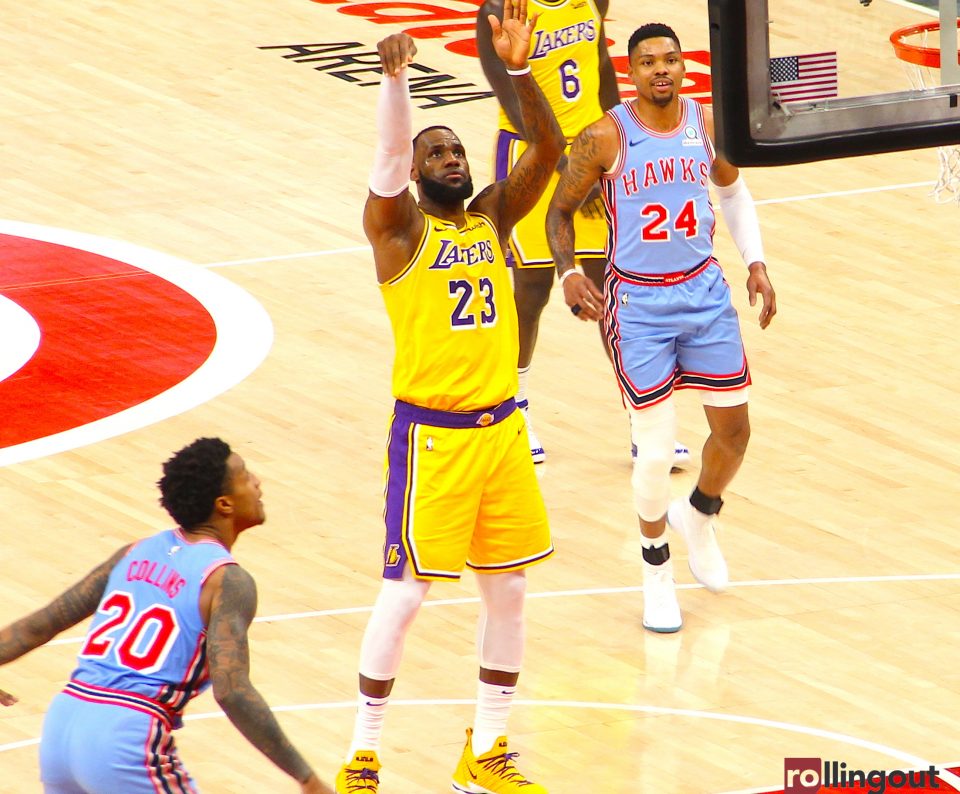 Atlanta Hawks fans nagged LeBron James with comparisons to Kobe Bryant as the team faced-off against the L.A. Lakers.
During the first quarter of the game, James attempted a free-throw as Hawks fans loudly chanted "Kobe's better!"
The NBA's most talented player missed the free-throw causing the sold-out crowd at State Farm Arena in Atlanta to roar in unison.
James, who signed with the Lakers in the summer of 2018, was able to overcome the heckling by the Hawks crowd to record his fifth triple-double of the year with 28 points, 16 assists and 11 rebounds.
However, the Lakers as a whole could not overcome their issues as a team. The Hawks, who have struggled to find consistency, put together one of their best performances of the season, defeating the Lakers by a score of 117-113.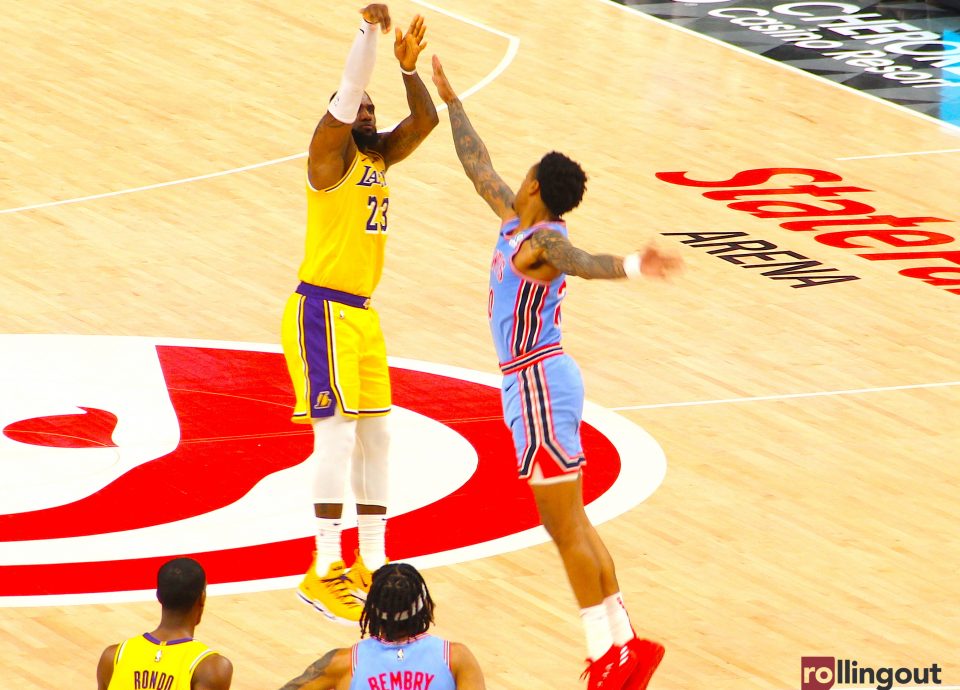 The Hawks were led by rookie Trae Young, who scored 22 points and dished out 14 assists while taking James to the bucket on several plays.
The Lakers continue to struggle by falling to 28-29 and are currently 10th place in the  Western Conference playoff race. If the Lakers fail to make the playoffs, it would be the first time that James would have missed the playoffs since his rookie season with Cleveland Cavs.
During a post-game press conference, James revealed his thoughts about the Lakers, who will have to make a strong push after the NBA All-Star break if they hope to make the playoffs.
"We either make it or we don't make it. Don't worry about it," James told reporters. "Some guys have never played a playoff game before. You can't teach them that. It's very important to understand how important every game is, no matter who you're playing or where you are."