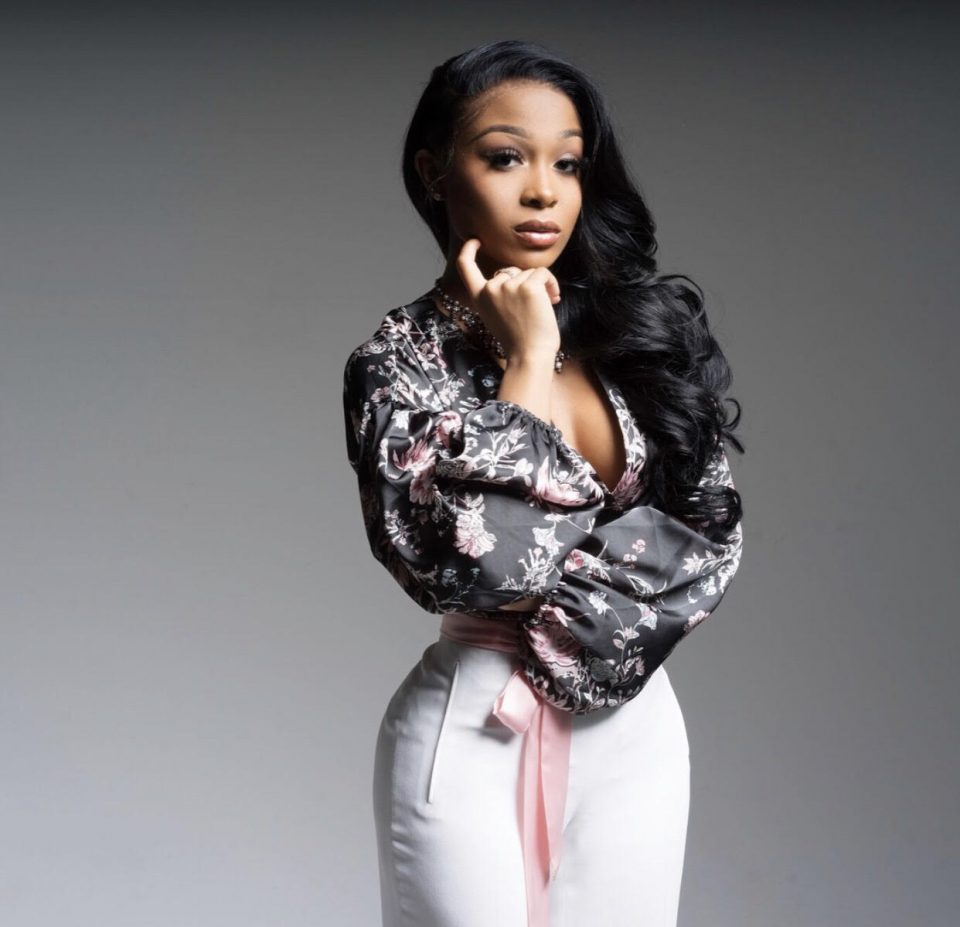 It's official: hair mogul Amour Jayda and Atlanta rapper Lil Baby have something to major to celebrate.
On Feb. 18, 2019, Jayda Cheaves and Dominique Jones welcomed their first child together.
Cheaves, who was very open about sharing updates with her 1 million followers during her pregnancy, happily gave them a first look at her baby boy via her Instagram Story. She posted a photo of herself lying in a hospital bed with the infant on her chest and Lil Baby standing behind them with the caption, 'Thank you, God."
Although they didn't give any details about their son's name or weight, they did share a glimpse of his face. The entrepreneur captioned a photo of her swaddled newborn, who has his daddy's dimples, that read, "This baby is perfect. just how I imagined. (sic)"
The couple recently moved from Atlanta to Los Angeles, where they had a welcoming party and baby shower. A video features the couple's family and friends laughing, eating, sharing hugs and bringing presents for the baby.
https://www.instagram.com/p/Bs9dPw8ARw_/