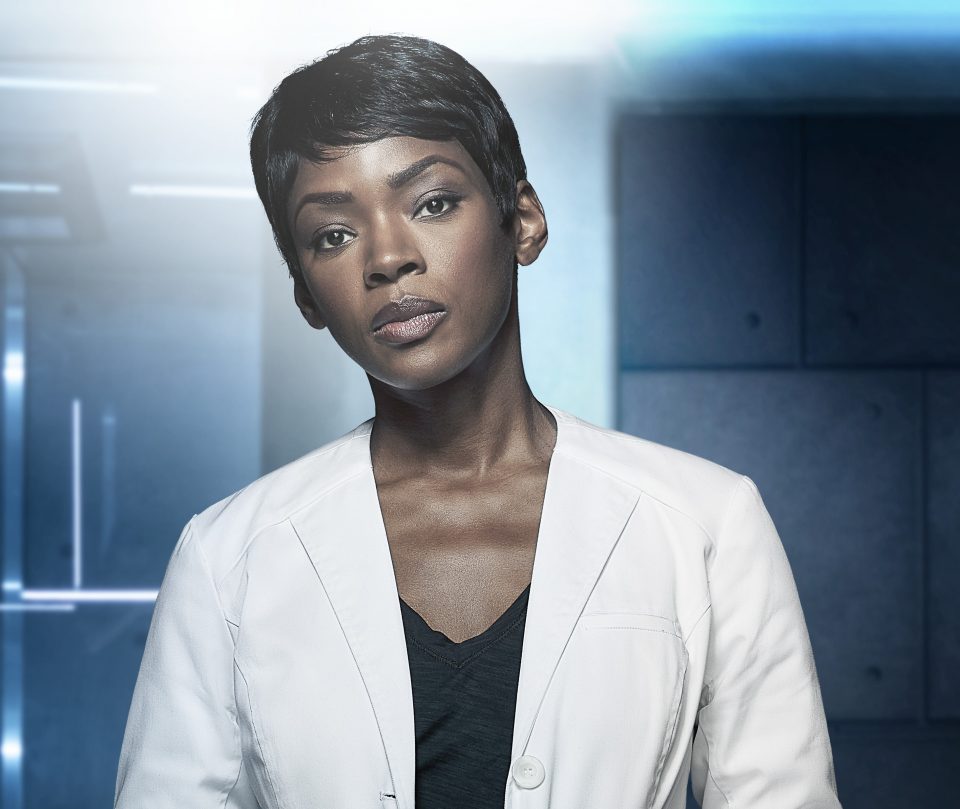 On Fox's hit sci-fi series 'The Passage," Caroline Chikezie plays Dr. Major Nichole Sykes, an overachiever who has fallen in love with a co-worker.
"My character is the only woman in a work environment filled with powerful men," she explains. "She is constantly aware of the fact that she has to prove herself in a different way because she is a woman and then on top of that she is a Black woman."
As a result of her environment, Chikezie says her character has chosen to do what is convenient and begins an affair with one of the men she works with. "I believe for Nichole, this relationship is convenient because he is always around, and so it allows her to enjoy intimacy without emotion. Later the relationship becomes complicated and she has to make a choice," Chikezie reveals.
Unlike her character, Chikezie says she is adamant about not mixing love with work under any circumstances.
"I was always taught you don't mix your money with your honey," the British actress shares. "That's something I've never done, and I never will. It can cause all types of problems and so for me, it's just easier to set clear boundaries and not go down that road."
Chikezie is currently in a four-year relationship and very happy, but she believes women should stick to their standards when they are dating.
"I would encourage women to be confident about what they want, and if they see someone isn't meeting that standard, don't be afraid to cut it off early," she discloses. "I am very quick to block someone that isn't being respectful or that shows signs of being controlling or a liar."
According to Chikezie, the block feature is one that women should exercise much more when dealing with relationships that aren't serving their best interest. "I say block, block block!" she emphasizes. "If he isn't treating you right, leave immediately. That way you are free to meet the person that will."
"The Passage" airs Monday nights on Fox 9 p.m. EST/8 p.m. CST.