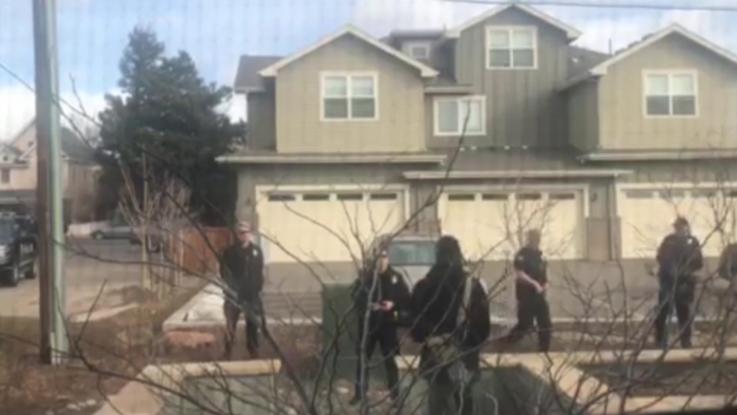 Another Black person faced harassment by police for simply existing. The latest incident took place in Boulder, Colorado after police spotted a Black man in sitting in a vacant lot, according to a Facebook video posted, Vanardo Merchant.
In the video, a Black man can be seen holding a bucket in one hand and a trash grabber in the other. Eight White police officers surrounded the Black man while their hands were on their guns.
The person filming the 16 minute video yelled at the cops for questioning the Black man who was picking up trash. The unnamed Black man resided in the neighborhood.
"You're on my property, with a gun in your hand, threatening to shoot me because I'm picking up trash," the Black man yelled at police. "I feel threatened…No, I will not sit down, I refuse to sit down until you guys put your weapons away."
After about 10 minutes, the police decided to live the scene without arresting the Black man.
Following the incident, the Boulder Police Department released a statement.
"Officers ultimately determined that the man had a legal right to be on the property and returned the man's school identification card," the statement said. "All officers left the area and no further action was taken…Boulder police began looking into the incident on Friday and early this morning launched an official internal affairs investigation. Once the report is complete, the findings will be reviewed by the Professional Standards Review Panel and they will provide a recommendation to the chief of police. The panel consists of six community members and six members of the police department. The investigation and review process into this matter is estimated to take between 60 to 90 days."
View full video after the jump.