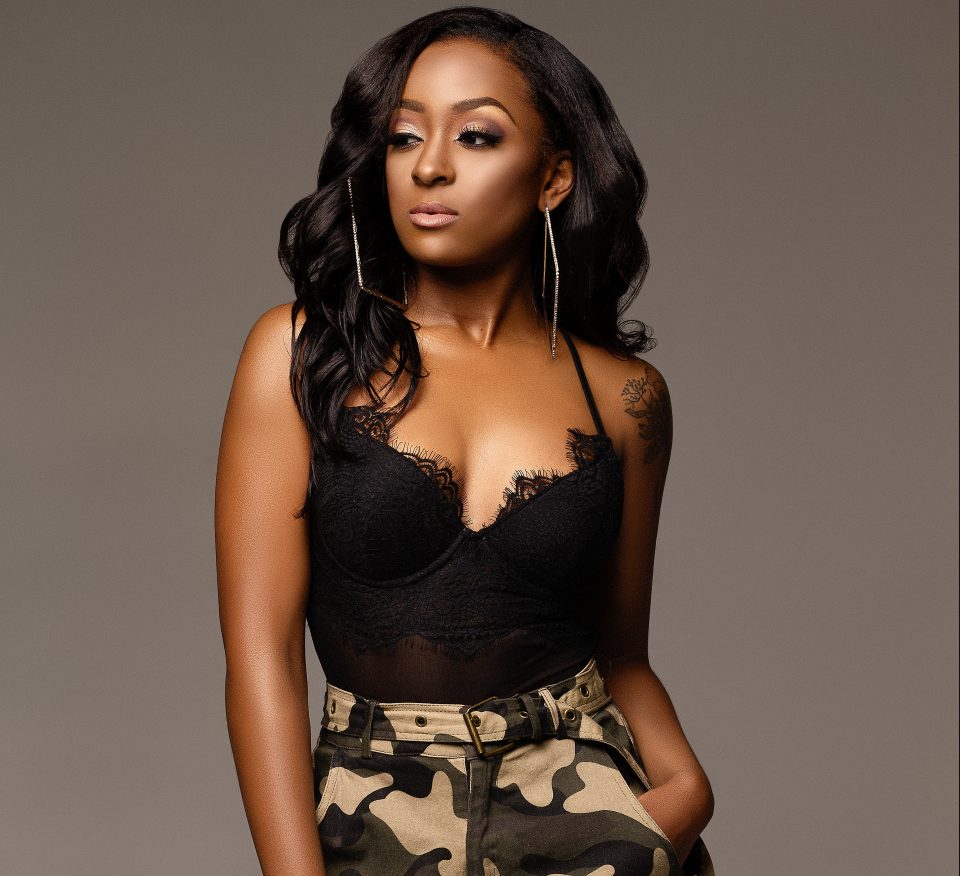 Texas-born DJ She Real is turning up the heat on the music scene in the Dallas-Fort Worth area. She began DJing events, including concerts and artist showcases, and also instructing classes. She currently works as a mix show DJ at Dallas' No. 1 hip-hop station, KKDA 104.5 FM.
Name: Sherell Adams
City: Dallas-Fort Worth
Genre and style: Hip-hop, R&B, traditional turntables, and open-format party rocking
What or who were your early passions and influences?
I used to dance and choreograph to hip-hop and jazz music to create all the performance tracks. [Two of my influences were] my friend Kal Banx, the producer, who introduced me to turntables, and DJ Jay Clipp, who has mentored me on the business side of deejaying.
Provide 10 songs on your playlist that would create the perfect musical experience.
"Apparently" by J. Cole
"Let Me See It" by Juicy J
"Racks In The Middle" by Nipsey Hussle
"Here" by Alessia Cara
"One Kiss" by Dua Lipa
"Something" by Big K.R.I.T.
"I Like That" by Janelle Monáe
"Refill" by Elle Varner
"Juicy" by The Notorious B.I.G.
"Do For Love" by 2Pac
List three DJs you admire who made an influence on the culture. Why those three?
DJ Jazzy Jeff, DJ Cocoa Chanelle nd DJ Steve Nice were my first influences [in] the game. DJ Jazzy Jeff sets the bar on mastering technique, DJ Cocoa Chanelle was the first Black female I've [ever] looked up to in terms of skills, and DJ Steve Nice is who I looked up to in terms of taking over the radio that is in my city.
Who are your three favorite music producers? Why?
My three favorite producers are KLC "The Drum Major," Mannie Fresh and Timbaland. Their beats have set a blueprint where most producers nowadays still use or sample like crazy.
Where are you currently spinning?
I am currently spinning in Dallas. I don't [deejay in one] specific establishment. I deejay all over the city at different places every week.
What type of artists and music do you play?
[The] majority of the time I play hip-hop and occasionally Top 40 [and] pop hits mixed in as well.
 
Describe the type of people who patronize your set.
It's always a mix of people, such as business professionals, students, athletes and entrepreneurs — no [limit] on who's in the building,
What new music are you playing now?
A lot. There are so many artists who have dropped projects from 2018, such as Drake, Cardi B, 2 Chainz, Lil Baby, Gunna, Q Money, Da Baby, Nicki Minaj, J. Cole, Meek Mill, Nipsey Hussle, Ella Mai, etcetera.
Where is the best place to go for food at 2 o'clock in the morning?
In Dallas, Italian Express has some of the best late-night pizza.