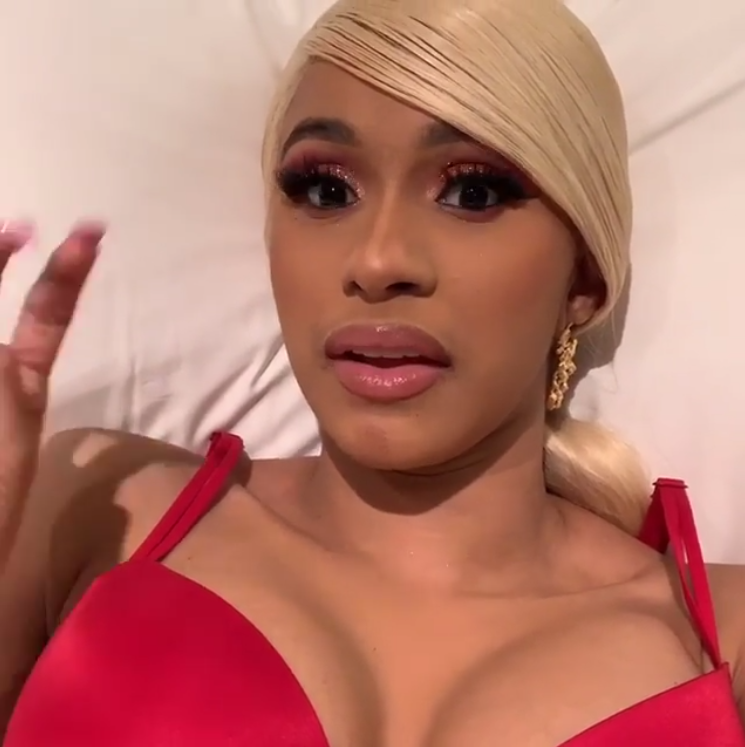 Cardi B is siccing the legal hounds from the law firm of Cut, Throat & Associates on a pair of bloggers who have posted some salacious and defamatory comments about rap's royal empress.
According to the lawsuit, Cardi, 26,  says bloggers unWinewithTashaK and Starmarie Ebony Jones have accused the "Bartier Cardi" rapper of being a prostitute who also does hard drugs and is spreading herpes, TMZ reports.
Cardi, born Cardi B in Bronx, New York, is on fire about the 23 videos Tasha K posted over the last 14 months, with some claiming that Cardi's daughter, Kulture Kiari Cephus, would be born with intellectual deficiencies because Cardi was allegedly doing mollies and cocaine during her pregnancy last year.
Kulture was born July 10, 2018, and all indications so far are that Kulture is a healthy toddler of 8 months.
Starmarie Ebony Jones is being sued because she posted a video in September accusing Cardi of doing Molly and cocaine AND engaging in prostitution. Jones also denounced Cardi as "Just a Grammy-nominated prostitute running around spreading her herpes."
Cardi's camp fired back with a cease and desist letter to both bloggers and ordered them to retract their statements. But since the ladies refused to comply with their demands, TMZ reports, Cardi will not only sue for defamation, she'll also seek an injunction to force the bloggers to delete the highly-inflammatory videos.
To add insult to injury, both bloggers got together to post a joint video spouting off more accusations of Cardi engaging in hooking and cocaine use.
Cardi B, who is married to rapper Offset of the Atlanta-based rap group Migos, has denied ever engaging in prostitution and claims she has never used cocaine or molly.
The lawsuit also claims that Cardi has never had an STD, much less herpes.
Below is a video that the bloggers posted that includes allegedly libelous accusations against Cardi.
https://www.youtube.com/watch?v=Udi2QomF8jA