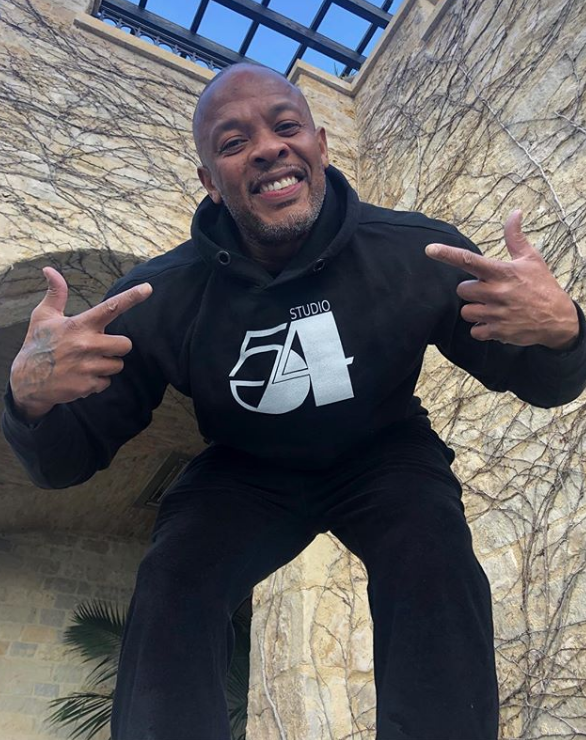 Legendary West Coast rapper and producer Dr. Dre is catching serious blowback after bragging on Instagram that his daughter got into the University of Southern California without any help from her parents and that no one had to go to jail for it.
Dr. Dre, 54, was obviously taking a vicious swipe at defamed and disgraced actresses Felicity Huffman and Lori Loughlin, both of whom became ensnared in the largest college cheating scandal of all time. Loughlin and Huffman face felony charges for illegally bribing to get their daughters into USC, one of the most elite schools in California, if not the nation.
But did Dre's daughter, Truly Young, really get into the school on her own? Most people scream "no," especially after The Chronic rapper and Beats by Dre co-creator gave $70 million to USC along with partner Jimmy Iovine, and now the hitmaker has a school and degree named after him.
Dre, who was born Andre Romelle Young in an area formerly known as South Central Los Angeles, posted and then quickly deleted this message bragging on his daughter about her acceptance letter.
A stampede of outraged Twitter users came for Dr. Dre almost immediately after he had the audacity to word his post in this manner, though he also did have a few supporters. Check out a sampling of the social media response:
https://twitter.com/CaliSunshineGrl/status/1109837328179056640
Just keep rubbing it in #DrDre!!✌

I am loving it!!🤣🤣🤣

Your daughter is the real deal, God bless you both.🙏

She worked for her admission, kudos 👍 to her.

— Azeez Jawara 🌊 (@bozleo1) March 24, 2019
#DrDre deletes social media post bragging about his daughter getting into #USC "all on her own" after his old EIGHT-FIGURE donation to the school resurfaces: https://t.co/aHFznrqoCu

— Perez Hilton (@PerezHilton) March 24, 2019
Is #DrDre (#AndreYoung) serious or joking, that his #daughter got into #USC on her own?

He donated a whopping $70 Million! A building & degree named after him!

He must be joking. Right?#LoriLoughlin #FelicityHuffman #MeToo #music #MAGA #OliviaJadehttps://t.co/Z9h6mdfkvP

— Truth And Justice (@TruthAndJust1) March 24, 2019
#DrDre proudly announces his daughter #TrulyYoung got into #USC. And he's poking fun at the college scandal. Ha! https://t.co/f6LX08NGmH pic.twitter.com/teOdBbIpYF

— YBF CHIC (@TheYBF) March 24, 2019
U really think @USC is going 2 deny 1 of their highest donor's kid from going there? It didn't matter what her grades were, she got n simply because her daddy donated & has a bldg named after him. The difference, the 50 parents got caught. @drdre #DrDrehttps://t.co/hQ7kSCq7bQ

— Amy (@amybrewster_si) March 24, 2019
So #Drdre daughter was like 11 when he donated money to a University, these other girls parents paid people to falsify test and pictures as their daughters were entering college, truly received an acceptance letter in the mail due to her high school test scores. Do the math!

— Makavelinow (@bkeys37) March 25, 2019
Interesting!! His daughter's admission comes six years after Dre and record producer Jimmy Iovine made a whopping $70 million donation to USC. Sometimes it is best to say nothing. #DrDre https://t.co/3dYML8ledG

— Maria Schell-Cannon (@schell50) March 25, 2019
Interesting!! His daughter's admission comes six years after Dre and record producer Jimmy Iovine made a whopping $70 million donation to USC. Sometimes it is best to say nothing. #DrDre https://t.co/3dYML8ledG

— Maria Schell-Cannon (@schell50) March 25, 2019
The worst part of the Lori Loughlin scandal is all the celebs and their kids bragging about bribing schools the legal way like there's merit in that #drdre #collegeadmissionsscandal

— DSass (@sassaman_sass) March 24, 2019