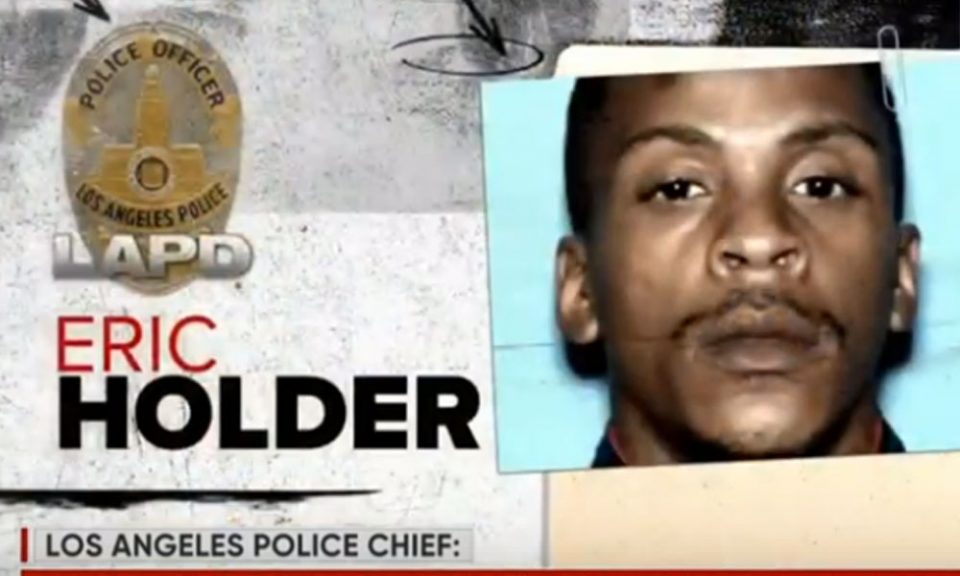 There is breaking news out of Los Angeles, California that will bring relief to the family, friends and fans of Nipsey Hussle. Eric Holder, the suspected killer of the beloved rapper and the subject of a statewide manhunt, has been captured.
According to CBS News, Holder was apprehended by Los Angeles Sheriff's deputies on Tuesday, April 2, 2019, shortly before 1:30 p.m. Rolling out also contacted the Los Angeles Police Department's Homicide Division and Los Angeles County Sheriff's Department and was told that an official statement would soon be released. Holder's arrest comes hours after a press conference where Los Angeles Police Chief Mike Moore declared Holder a "substantial risk to public safety."
In the aftermath of the tragic shooting of Grammy-winning recording artist, philanthropist and community activist Nipsey Hussle, the Los Angeles Police Department held a much-anticipated press conference to give the public more details about the community activism that brought one of the most powerful and controversial police departments in America to the meeting table.
Los Angeles Police Commissioner Steve Soboroff read an email that was sent by Nipsey Hussle — whose given name is Ermias Asghedom — or a representative of Roc Nation to a large press corps. The email stated: "Our goal is to work with the department to help improve communication, relationships and work toward changing the culture and dialogue between LAPD and the inner city. We want to hear about your new program and your goals for the department, as well as how we can help stop gang violence."
It was a sobering moment for those gathered there to hear about the magnanimity of a talented Black man. Moore urged the public to "bring peace" as he detailed the timeline of Hussle's murder and called the area where Nipsey was killed "sacred ground." Holder reportedly went up to Nipsey multiple times to engage in conversation. When he returned the last time he opened fire, not only shooting the rapper but also two other people standing next to him. One victim was hospitalized, and the other treated at the scene.
Moore credited "community engagement," video, tips and witness statements for leading police to identify Holder was the shooter.
Watch video of the press conference held before Holder was captured below: