Yandy Smith is the ultimate boss chick, combining business, love and motherhood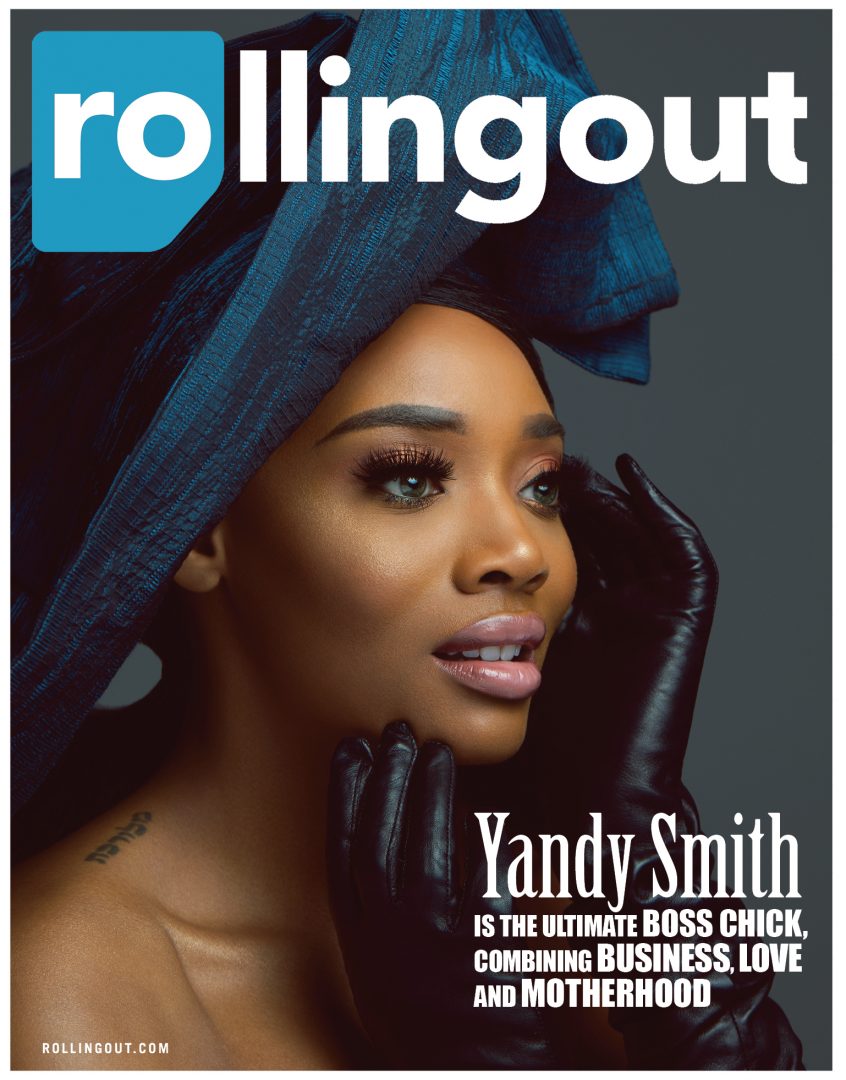 Yandy Smith was introduced to "Love & Hip Hop" fans as a boss nine years ago as the manager for Jim Jones. What fans didn't know was that the hardworking music executive started as an intern years ago with Mona Scott-Young and had a history of being a certified boss long before the series aired.
Juggling multiple hats comes naturally for the New York native, even though some of her struggles have been quite overwhelming. At the top of that list is her husband Mendeecees Harris' prison sentence, which has triggered understandable pain the past two years. Still, Smith has persevered, becoming an example of a modern-day superwoman.
Already parenting two elementary-aged children and her husband's older children who she treats like her own, Smith decided to adopt a teenage girl. Additionally, she is currently preparing to launch her skin care line and co-hosts a pop culture-driven podcast.
We asked Smith about juggling motherhood, the adoption process and what made her decide to share her life and relationship with a national audience.
What convinced you to go on a reality show?
In my case, "Love & Hip Hop" is following Yandy around, it's not Yandy chasing the camera, so the show is really just documenting what I have going on anyway. I'm not creating business for TV or faking storylines. I went on the show as Jim's manager while we were working on rebuilding his career. It wasn't until rumors started circulating that I was pregnant by Jim and we were messing around that I decided to share my relationship with the show. Before that, I had no intention of sharing that part of my personal life. But I was not trying to have people thinking Jim and I were messing around when I barely hug that man. It was strictly business.
You earned the title of the ultimate "ride-or-die" chick as audiences watched you prepare for Mendeecees to go to jail. Now they are watching you hold him down while he is away. Do you believe true love has to be tested in order to know it's real?
I don't think you have to go through hard times to be in love or be happy, but when things happen, you have to roll with the punches. I didn't sign up for hard times or to go through missing my husband this way or being a single mommy right now, but these are the cards God dealt me, and that's what I'm dealing with. It's taught me a lot, and I see the growth in my relationship and in myself at being able to persevere through this.
You announced that you and Mendeecees are in the process of adopting a teenage girl. What made you decide to do that right now instead of later when your kids are older?
I created a magazine titled Everything Girls Love, aka EGL, and I pride myself on being an advocate for young women. I started mentoring this girl, and she became a part of the family. She called me one day and needed help, and I instinctively told her I was on the way. She stayed with us for a few days, and no one came looking for her. So it became apparent that she really didn't have anyone. I realized I couldn't be this woman who claimed to be about empowerment and not be there for her. Mendeecees spent some time in foster care when he was growing up, and one day he told me he wished he'd had someone like me while he was in the system. We discussed it, and we knew it was the right thing to do. Right now we're going through the process. There are classes, paperwork, etcetera. It's not easy, but it's something that I owe to her. I never want to make her feel like someone is throwing her away.
On top of juggling motherhood, the show and still working with artists, you are launching a skin care line called Yelle. What was the inspiration for the line?
A few years ago, I was having issues with my skin from wearing so much makeup all the time, and I went to a popular store to get products to help. By the time I got to the counter, the bill was near[ly] $300, and that was just products for one month. I realized there needed to be affordable skin care that women could use to help them have skin that didn't require makeup unless they wanted to wear it. So I started researching, and my team came up with this line. It has all the juices and berries to naturally make your skin glow. I wear makeup now because I want to, but I do videos all the time without makeup. My skin is flawless.
Story by Christal Jordan
Images by DeWayne Rogers