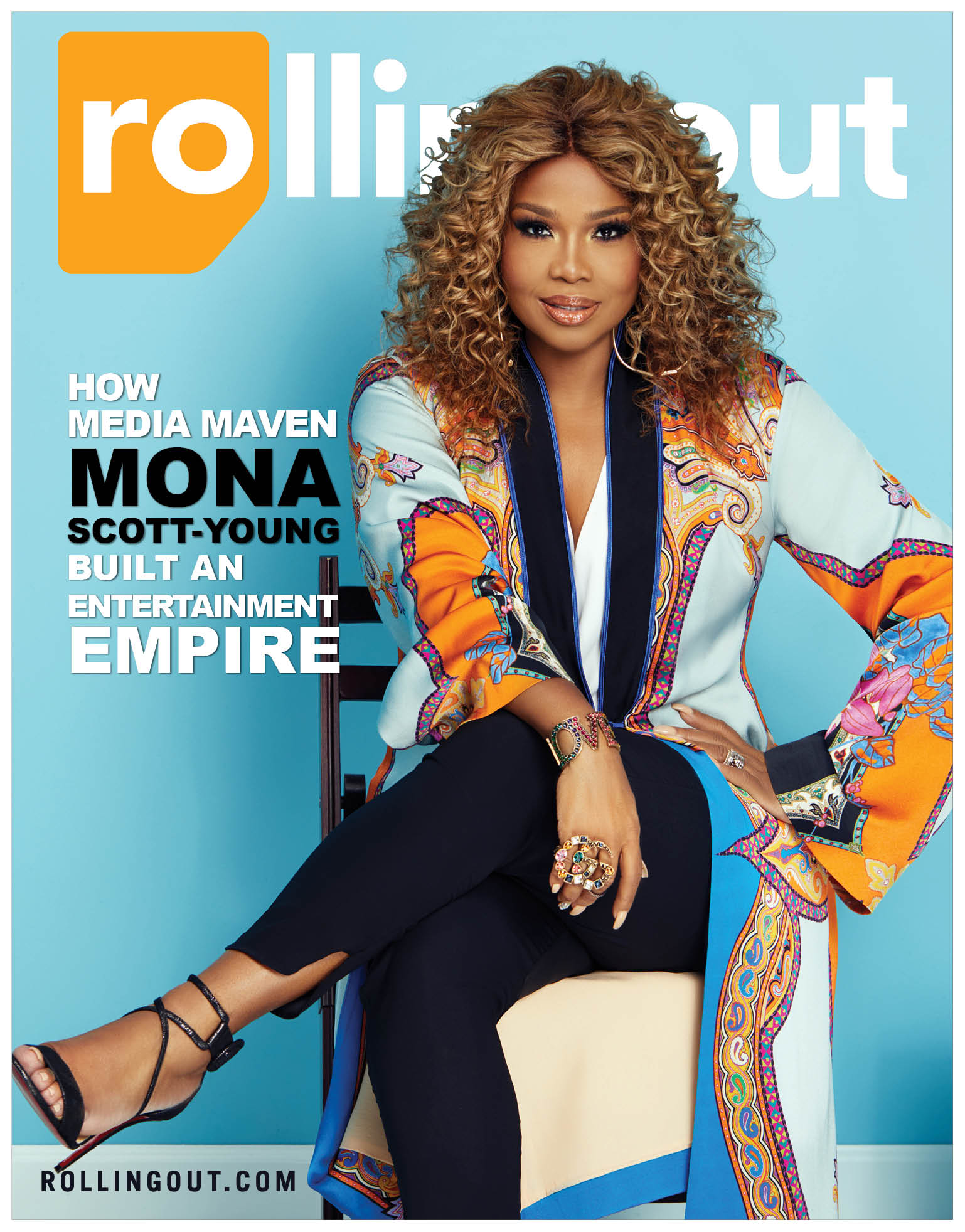 Mona Scott-Young is one of the most powerful women in entertainment. From her ability to shift culture using marketing and branding, to integrate Black talent into mainstream pop culture through consumer brands, and to create a cult following with her "Love & Hip Hop" reality TV franchise, Scott-Young has been a trendsetter and one of a handful of women with a voice and the ability to make sure that voice is heard.
As she prepared to be honored during the 2018 RIDE Conference last month in Atlanta, Scott-Young she took to speak with rolling out about her career accomplishments, future goals and the impact of the #MeToo movement on the culture.
If we start with your career at Violator Management, you were a part of a team that found ways to connect urban talent with mainstream opportunities. How were you able to apply those same concepts to the "Love & Hip-Hop" brand and other television programs you've created?
Violator Management was one of the first urban management companies that represented talent in the hip-hop space [and] managed to transition them into mainstream America [with] endorsement deals, product deals, movies, television [and] brand partnerships, and we were very proud of that work.
The hip-hop culture was being appropriated and monetized, but the talent behind that culture and music was not being compensated. We spent a lot of time building out that infrastructure that allowed us to be respected within the business and entertainment circles, and we utilized that infrastructure to support our talent. That was in the hay day of hip-hop when it was still what we called the Wild Wild West, and there were not a lot of structured and organized companies behind the talent.
Moving into "Love & Hip-Hop," I employed a lot of that same understanding of the culture and the audience and how to reach that audience. We also incorporated modern technology and entertainment platforms such as social media. At its core, the process of understanding our consumer base and our culture and how to reach them and create a connection with them was the same. We think that that had a lot to do with the success of "Love & Hip-Hop."
When you were younger, who were your mentors, and how important were those examples to your success?
When I was younger, I didn't have a clear path or a vision for what I wanted to do. But I did have an incredible example in my mother of a strong woman, who despite the limitations of her background, was able to navigate life and create her own opportunities and provide for her family.
Watching the success that she managed to achieve … growing up in a Third-World country such as Haiti, I understood very early on the blessings and the possibilities that came with the life that I was living in the United States. Having been born and raised here and having an education and access allowed me the tools to be successful. I felt compelled to access those and create opportunities for myself and also live up to the full potential of what I was capable of every single day.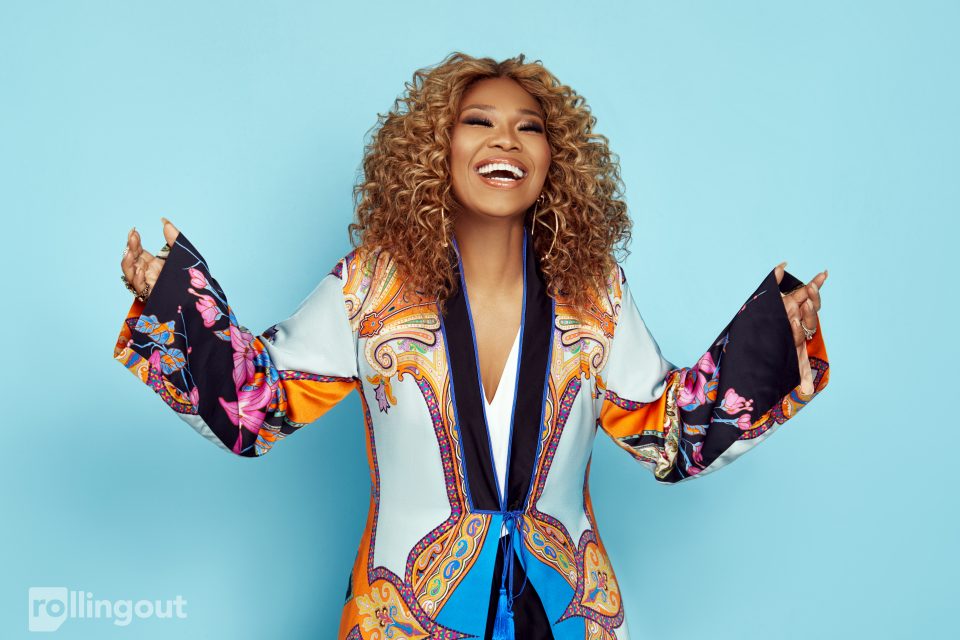 You call yourself an entrepreneur, is it important to you that people understand you created the space you reside in today?
I call myself an entrepreneur because I spent many years as a music manager. Although that was a very specific job title, it spanned a broad spectrum of responsibilities and allowed me to navigate a lot of different worlds. Whether they were music or television or corporate America or product sponsors and partnerships, I realized that there was always an opportunity for me to utilize my very specific skill sets and brand presence in the urban space to create lanes, income opportunities and revenue streams that might not otherwise be there for people who did not have the same experiences or that same access.
When I look at where my life is now, I would have never thought in a million years that I would have found my way to being a television producer, a content creator, a consumer product, an owner with [MYX] Fusions Moscato because I did not set out to do that. What I did understand was that wherever there was an opportunity for me to take all of the things that I had amassed in terms of skills and knowledge and contacts and resources and translate those into another business that I could create a revenue stream for myself.
Being an entrepreneur is something that I am very proud of because I've had to find my own way and make my own space not just as a woman, a Black woman [and] a woman of color, but also as a businesswoman.
You released your first novel, Blurred Lines, this year. When so many people prefer to get their information from social media, do you think books are still important to our culture?
I released the book this year because I realized that there was an opportunity to continue the storytelling that I was doing on television through a different medium. This was an opportunity for me and Courtney Parker, my co-author, who is a prolific television and screen and book writer, to let our imaginations go and come up with something that was layered and juicy.
I do think there was an attraction to the book because those kinds of stories still appeal to our audience. Although they may not be reading as avidly and as often with all of the different platforms and deliveries for content these days, I do think that there is something nostalgic about picking up a good book and being able to lose yourself in the storytelling.
The #MeToo movement exposed blatant sexual misconduct in the entertainment industry. As more women have courageously come forward to voice their complaints and tell their stories, do you think the movement has leveled the playing field for women?
I think the Me Too movement absolutely leveled the playing field in terms of women's voices finally being heard. There's been a demand for respect that can no longer be ignored. … It's disheartening that there are so many women [who] had to come forward with those experiences that they've had, but it's great that they are able to feel a safety in numbers that allowed them to tell their stories and to free themselves of the burden of carrying that around in secret.
It's up to us now to take advantage of the fact [that] there is a certain atonement happening as it relates to equality for women in opportunity and pay. … If we fail to do that, all of the pain and suffering that was endured never really gets remunerated in any way.
I'm talking about really utilizing what has happened with Me Too as a way of propelling us forward so that not only do we never have to have these stories and these experiences and the need for a movement, but we also really can look back and track the progress that was made as a result of this movement.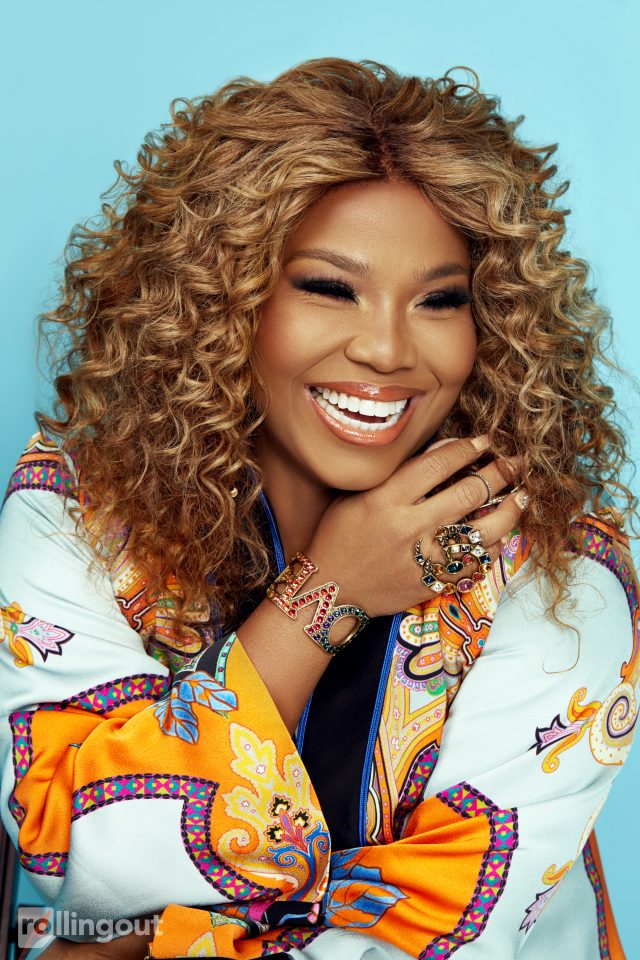 The "Love & Hip-Hop" brand has managed to revive the careers of several artists and personalities and also birthed a superstar in Cardi B. Was that your intention with your concept for the show?
"Love & Hip-Hop" as a concept was always designed to serve as a platform for women. I as a manager have met a lot of the women who were in relationships with the talent and the superstars in the industry … living in the shadows and being their support system and not necessarily having the platform or opportunities to pursue their own goals and dreams.
Whether it was people who had aspirations of being artists, like K. Michelle or Cardi B, or entrepreneurs like Yandy [Smith] or Rasheeda [Frost], this was supposed to provide platforms and opportunities for those women. In that regard, I feel like we accomplished our goals, and I'm very proud of having been able to provide that platform. I can't say that we necessarily foresaw how successful it would be, but I certainly knew that if these women remained focused on what they wanted to accomplish, this platform and the audience that it yielded could be a means to that end.
Do you plan to continue expanding the brand to different cities and with different couples?
We recently launched ["Love &Hip-Hop"] Miami, and we are now in the second season. Of course, if there was an opportunity to go into another city, and all of the elements were there, and it would not dilute the current slate, then it's always about expansion, evolution and growth.
We're certainly not running into other cities to expand as quickly as possible because, in that process, you lose the integrity and value of the show from a production standpoint and a connection with the audience.
Do you have anything that you haven't done that you are inspired to work toward?
There are a lot of things that I haven't done that I'm inspired to work toward. That's a big part of my hashtag, living my best life. … Every day challenging myself to see what else I can do.
Story by Christal Jordan
Images by DeWayne Rogers