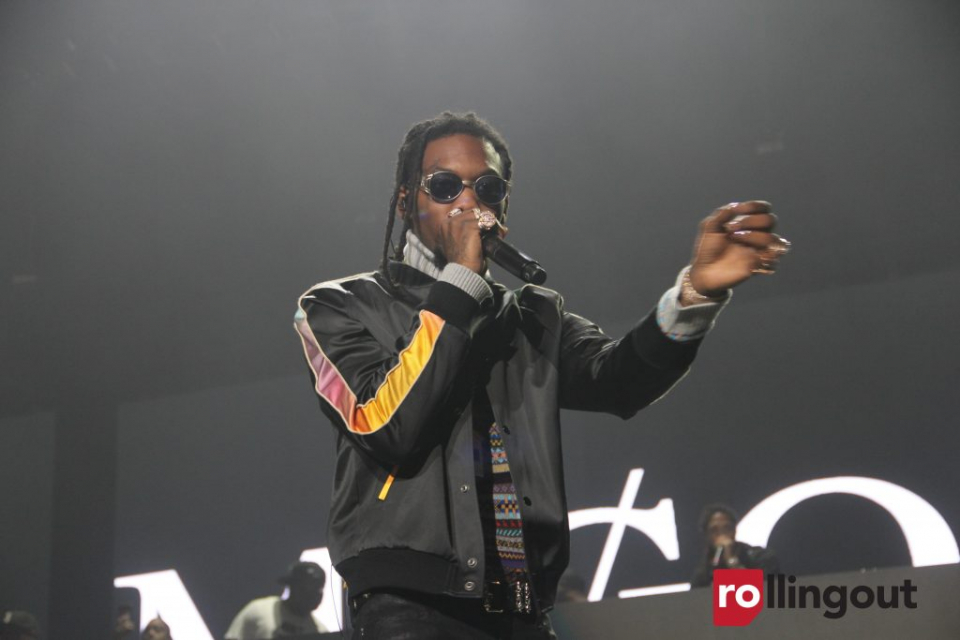 Rap renegade Offset, one part of the multiplatinum hip-hop trio Migos, is staring at years in prison for allegedly committing a felonious act while driving through south suburban Atlanta last summer.
Offset, 27, was cruising through Clayton County, Georgia, in July 2018 when he was pulled over for an improper lane change, the New York Post reports. During the traffic stop, officers discovered a handgun and marijuana in the car and arrested the husband of Grammy Award-winning femcee Cardi B.
After completing its investigation, the Clayton County prosecutor's office has charged Offset — born Kiari Kendrell Cephus — with possession of a handgun by a convicted felon, which is a felony, as well as misdemeanor possession of marijuana.
Offset pleaded not guilty last month, and he is scheduled to return to the court in May.
The lone bright spot in this 2018 episode is that the felony charge for possession of a weapon during the commission of a crime was dropped.
Immediately after the arrest last year, Offset's lawyer, Drew Findling, proffered the explanation that Offset had been busted for being Black and successful.
Neither he nor Offset were available for comment on this latest news.