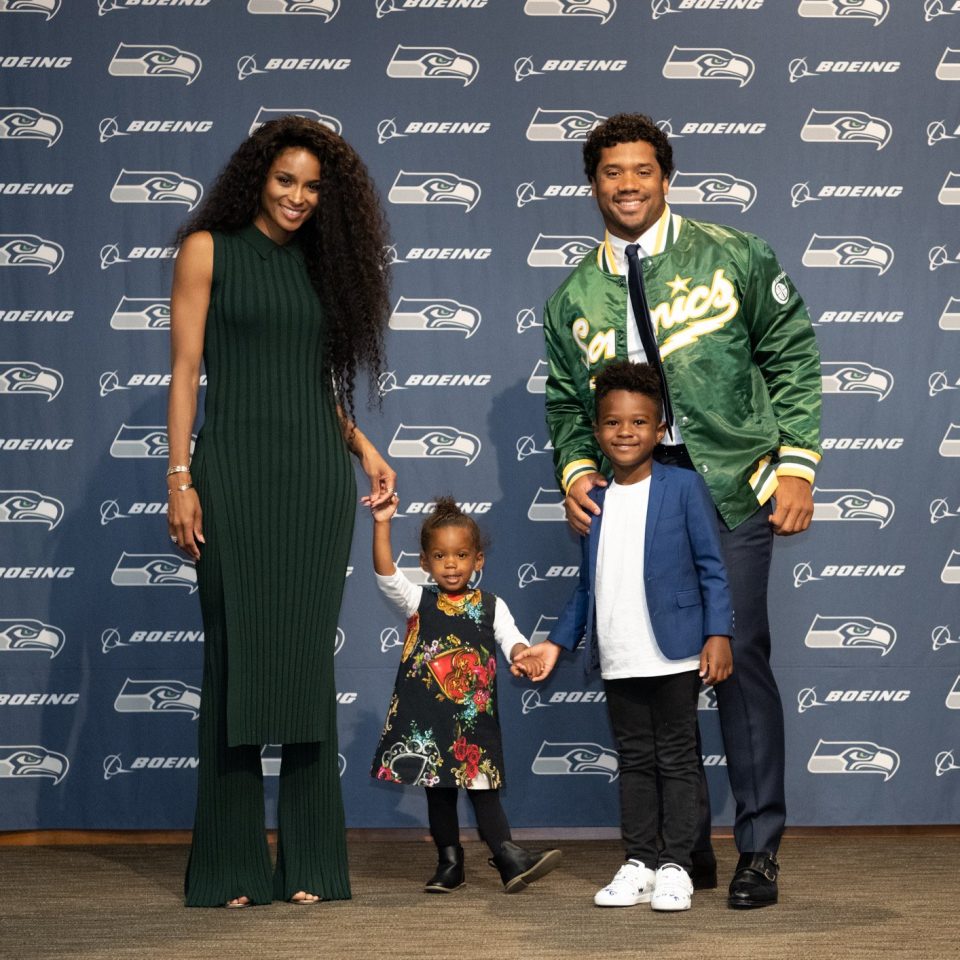 When quarterback Russell Wilson entered the 2012 NFL Draft, there were numerous questions about whether he could succeed in the league as a signal caller. Racist notions about the inability of Black quarterbacks, combined with his sub-six-feet height, led to Wilson falling to the third round. Nearly seven years later, one thing is clear: Russell Wilson is setting a new bar for quarterbacks in the NFL, regardless of race or height.
In an announcement made last week while lying in bed with wife Ciara, Wilson signed an extension with the Seattle Seahawks worth $140 million over four years, including a $65 million signing bonus, making him the highest paid player in the NFL. Wilson has appeared in the NFL's Pro Bowl in six of his seven seasons and led the Seahawks to two Super Bowls, winning one. Only a controversial play call from Seattle head coach Pete Carroll prevented the former MLB prospect from winning a second Super Bowl a year later.
But Wilson's list of accomplishments doesn't stop there. He has the record for most wins for a quarterback through the first seven years of his career with 75, and is only one of two quarterbacks, along with Aaron Rodgers of the Green Bay Packers, to have a career passer rating over 100.
When it comes to generosity, Wilson is just as good off the field. He reportedly spent $156,000 gifting each of his 13 offensive linemen on the team $12,000 each in Amazon credit.
If Kyler Murray is the number one pick in the 2019 NFL Draft on Thursday, he owes a debt of gratitude to Russell Wilson. There were 74 players chosen in the 2012 NFL Draft before Wilson was selected at 75, and NFL organizations do not want to make that mistake again with a Black quarterback shorter than six-feet tall.
Click to the next page to view two of Wilson's teammates reenacting Wilson and Ciara's intimate celebratory post.