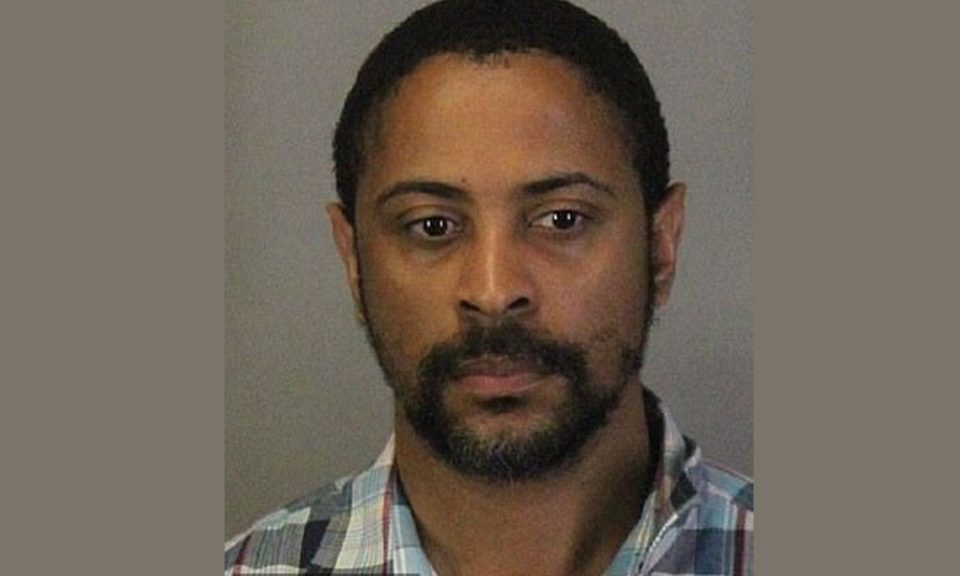 A Black veteran of the war in Iraq is in police custody charged with attempted murder.
Retired U.S. Army Sgt. Isaiah Joel Peoples, 34, who served in Iraq and Afghanistan, is accused of deliberately driving his car into pedestrians on Tuesday, April 23, 2019, in Sunnyvale, California. As a result, he is now facing eight charges of attempted murder, but his family members are saying they believe the incident is an episode of post-traumatic stress disorder resulting from his combat service.
According to Sunnyvale Police Chief Phan Ngo, Peoples was on his way to his weekly Bible study after picking up food for the event. Witnesses stated that they saw Peoples driving his 2012 Toyota Corolla at a high speed into a crowd of pedestrians and cyclists without attempting to apply his brakes. The San Francisco Chronicle reports that eight people were injured, including a 9-year-old boy and a 13-year-old-girl who is in critical condition.
Witnesses stated that when Peoples exited his car he kept mumbling repeatedly, "Thank you, Jesus. Thank you, Jesus," and seemed oblivious to the carnage he had caused. According to Ngo, "When we took him into custody, he did not behave in any manner that would be considered bizarre. He has not shown any remorse."
That lack of remorse is behind a prosecutor's decision to charge Peoples with eight counts of attempted murder, charges his family has said are unwarranted because of his PTSD.
Peoples' mother Leevell Peoples, told ABC News that her son does not belong in jail but rather in a psychiatric facility. She recounted an episode in 2015 when her son was found wandering barefoot through the California desert, thinking he was in Iraq. He was hospitalized after that incident and has been on medication.
"I know with 100 percent certainty that my son did not do that on purpose. No way ever," Leevell Peoples said.
Other family and friends echoed the sentiment that Peoples was not a violent person and was considered well-liked but often kept to himself. His mother also said he was having difficulties at work, and that sometimes caused him to have a PTSD-related episode. She told ABC News that she had spoken to her son a few hours before the incident and he did not seem in distress.
The felony complaint filed in Santa Clara County Superior Court on Thursday, April 25, charges that Peoples "willfully, deliberately, and with premeditation" attempted to murder the eight victims he struck with his car. He is expected to be arraigned Friday, April 26, on the charges.