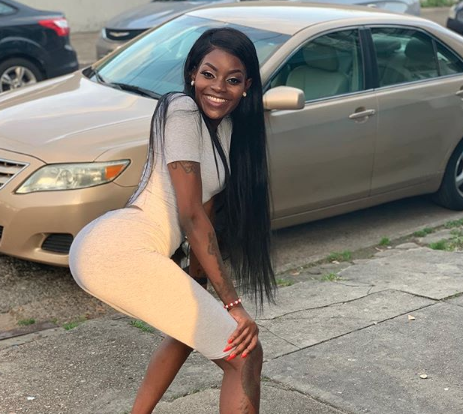 GameOva Reedy made a name for herself in 2017 after creating a rap challenge that eventually went viral. The "For The D– Challenge" inspired several notable artists such as Erykah Badu and Cardi B to record their own versions of the song.
However, GameOva Reedy is now in trouble with the law. The New Orleans-based rapper, whose real name is Reiona Oliver, was arrested for attempting to send her child to school in a Lyft.
According to WWL-TV, GameOva Reedy, 27, called a Lyft to take her 5-year-old son to school. The Lyft driver told GameOva Reedy that she could not leave her son alone and would need to ride with him to school.
GameOva Reedy allegedly slammed the car door, ran back into her home, and locked her front door. The Lyft driver came to the realization that GameOva Reedy would not return to the vehicle. At that point, the Lyft driver decided to take the child to the St. Bernard Sheriff's Office substation in Arabi, Louisiana.
The authorities eventually arrested GameOva Reedy and charged her with child desertion.
In an Instagram video, which has since been deleted, GameOva Reedy said that she thought it was okay to put her child in a Lyft. She also said that she was too sick to take her child to school.
If convicted, the New Orleans-based rapper faces up to six months in prison.