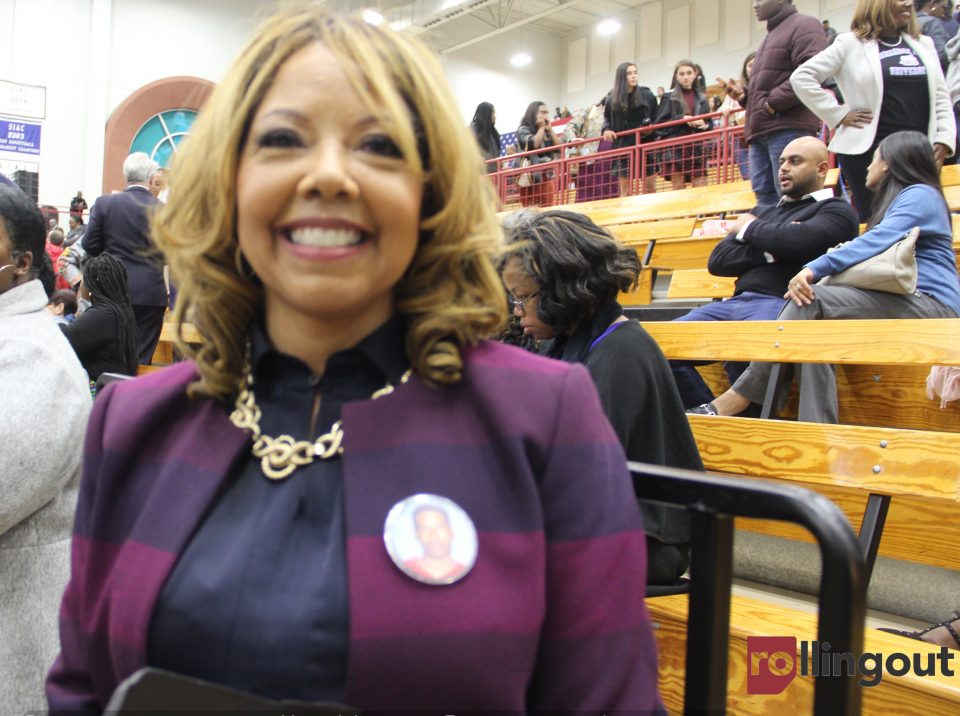 The new president of the National Rifle Association shared her racist and sexist views when asked a question about U.S. Rep. Lucy McBath's victory over Republican incumbent Karen Handel in 2018. As a Democrat, McBath represents Georgia's 6th Congressional District — a majority White district in metro Atlanta.
Carolyn Meadows, 80, shared her thoughts on McBath's 2018 election victory over Handel with the Marrietta Daily Journal. Meadows believes McBath only won because she was a Black woman.
"But it is wrong to say like McBath said that the reason she won was because of her anti-gun stance,'" Meadows said. "That didn't have anything to do with it — it had to do with being a minority female. And the Democrats really turned out, and that's the problem we have with conservatives — we don't turn out as well."
No shrinking violet, McBath posted this response to the NRA on Twitter:
(1/x) Hi NRA! It's time we clear something up.

I won this race because – after my son was senselessly murdered in 2012 – I stood up to do something about it.

I knew it was time to fight back.

⬇️ Stand with me ⬇️https://t.co/qkGhncNm1ghttps://t.co/VwsgSZmQmp

— Lucy McBath (@lucymcbath) May 6, 2019
Once the statement went public, social media users, including Chelsea Clinton, blasted Meadows and the NRA for their racist views.
How much has to be broken in a person to think this about courageous Congresswoman @lucymcbath? https://t.co/cujMYJL0UP

— Chelsea Clinton (@ChelseaClinton) May 6, 2019
BTW @NRA, are there any people in Congress who won their seats only because they're white, were devoid of intelligent ideas or just had a lots of money to spend?

— William Mitchell (@bmitchell94619) May 6, 2019
NRA President Carolyn Meadows picked on the wrong person when she went after @lucymcbath
The shooting death of her son sent Lucy on a mission.
Lucy is fighting for all of us against the death dealers.

— Judith Pakosinski (@JayPako) May 6, 2019
I'm a native of Marietta and I want to let you know how inspiring you are! Thank you for your courage and voice!

— Michael Frey 🌈🇺🇸🌊 (@cmichaelfrey) May 6, 2019
Time for the NRA to lose its 503(c)4 tax-preferred status. In fact it should've happened a decade ago.

— Modelo Especial (@GreatWordsmith) May 6, 2019
We're with you Congresswoman! Your courage is inspiring. The bloodhounds if the @NRA know their days at numbered, they are scared of become irrelevant.

— Gaby Wright (@SportsRook) May 6, 2019