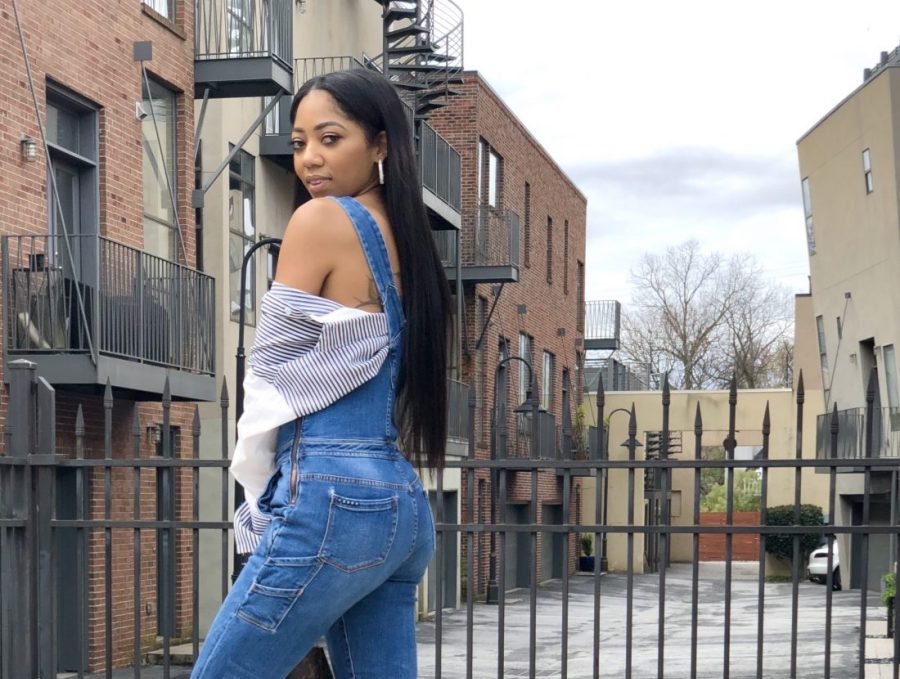 DJ Milhouse
Name: Milan Bolar
Hometown: Atlanta by way of Los Angeles, California
Current city: Atlanta
Genre: House, Trap
Venue(s): Escobar Lounge, Spin, Daydreams Lounge
Who is DJ Milhouse?
DJ Milhouse is a personality, event curator, entrepreneur and creative.
What experiences can you remember being involved in music or curating a good vibe when you were younger?
I was an auxiliary dancer in the band at Southwest DeKalb High School. That was a major influence in my life, not only musically but it also groomed me to be a great woman and leader.
What made you decide to become a DJ?
It's kind of funny how it happened…
I used to date this guy, and he was looking for a female DJ. The girl who he was going to use wasn't able to do it, so I told him that I could learn to DJ and I'll do it. He didn't think I was serious. The next day, I went to Guitar Center and bought everything I needed to become a DJ. From there, I practiced and everything else just fell into place.
How was your first experience DJing live?
Amazing. Open format. I was DJing at ARTlanta, and they had a super dope event. I was nervous but so ready. All of my friends came out, and I had a blast. I will never forget that day. I played everything.
Did you learn anything looking back at your first gig?
I can say I've learned a lot over time. I learn something new [at] almost every gig I do.
Summer is here. What seven songs would you play to kick off the ultimate summer party?
"7 Rings," Ariana Grande
"Old Town Road (Remix)," Lil Nas X ft. Billy Ray Cyrus
"Taki Taki," DJ Snake ft. Selena Gomez, Ozuna, Cardi B
"Energy," Big K.R.I.T.
"Before I Let Go," Beyoncé (Homecoming version)
"Rule The World," 2 Chainz ft. Ariana Grande
"DaBaby," Suge
Do you have any favorite sounds or artists you go to when you're away from the DJ scene?
I love R&B music. I was just listening to Miguel's album, Kaleidoscope Dream, in the car. I'm a big R&B fan. I also love a good classic old-school record.
You're now expanding your reach into a new lane. Talk about The House Affect.
The House Affect is a company I started because I wanted to expand the "Milhouse vibe." I love throwing events and creating multiple platforms for female DJs.
What's the first thing we can expect from your new brand?
You can expect a new way of partying and enjoying yourself … The trap is old. Our clubs [in Atlanta] are too stiff. It's time to party again. I can't wait to bring that experience to the world. My next event is entitled "Boobz & Beatz." Check out my Instagram [account] to find out where you can join me, my beautiful girlfriends and all the fun.
How can people connect with you?
Instagram: @MilanBolar
Email: [email protected]
Website: www.djmilhouse.com