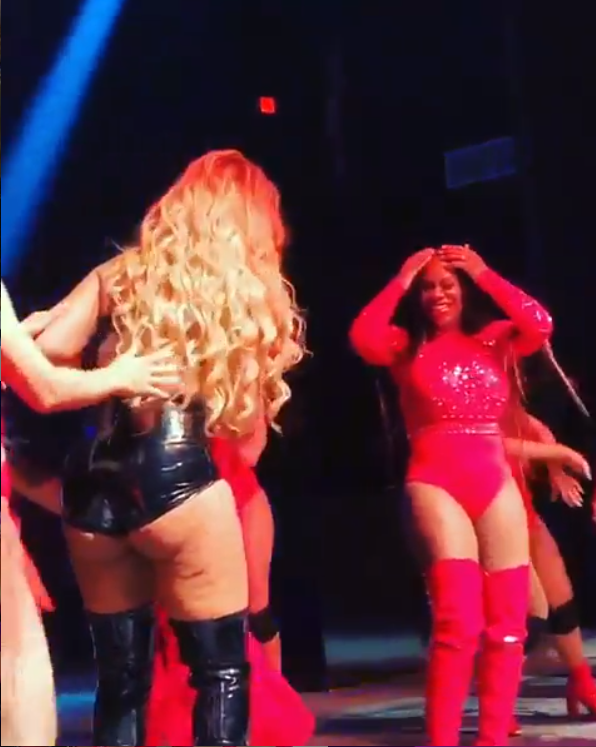 Tamar Braxton had the time today for a group of fans who came for the singer and reality star after she posted a video of herself on stage with Kandi Burruss that showed Braxton's cellulite.
Braxton posted a video of the two on stage while celebrating Burruss' birthday at one of Burruss' Dungeon tour stops. When her back is to the camera, fans were able to see Braxton's ample backside and the dimples on the back of her thighs.
Braxton had captioned the above photo: "Screaming 🗣🗣🗣🗣 HAPPY Birthday to @KandiKAAAAAAAAAAANnnnnnnnnndice!!! 😂😂😂😩💕😂I'm so mad I won't be in my hometown tonight to celebrate with you😔 but I know that this won't be the last bday that you have that we bring in together!! I'm grateful for our sisterhood and I pray God strengthens it and You for this year and many, many more!! Get cha life! 👅💫"
Some fans mocked Braxton in the comments section, which has since been deleted, because Braxton came roaring back at the body shamers. She also said that her current boyfriend, businessman David Adefoso, "likes me thick" and considers her a snack.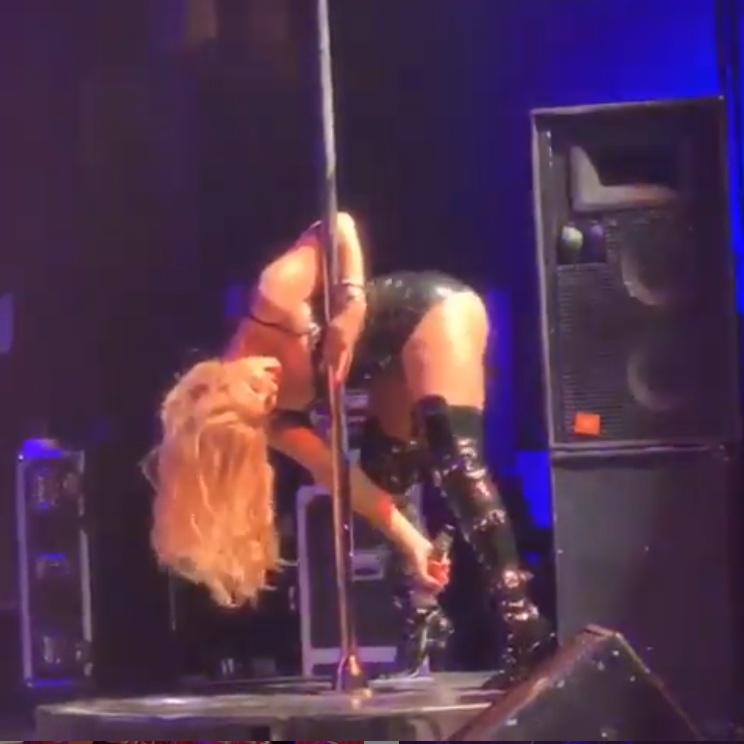 She wrote, "There is FORSURE more cellulite to kiss!!! 😘 some of you are just PURE ignorant as to what a women's body's REALLY looks like without a filter🙄 y'all post all about women's rights and etc but who hears us if we continue to shame ourselves and each other??? I am a PROUD woman and I have earned EVERY wrinkle and dimple. @david.adefesoloves it and actually likes me thick. I have good credit, a FEW jobs, my bills are paid, my mama house paid for, my son is taken care of AND I'm living my BEST life!! If u can't deal with my dimples that's on you!!! Anyway happy birthday @kandi 🗣#giveitupforthebirthdaybih#standupforcellulite 💪🏾 #realwemonrocks"
Some fans came to Braxton's defense, saying that real female bodies are going to include cellulite. One wrote, "hey_munnie: @stephaniejackson3978Yaaaas real bodies still exist! Perfectly imperfect! Shake what yo mama gave ya. You don't hear that anymore. 😂"