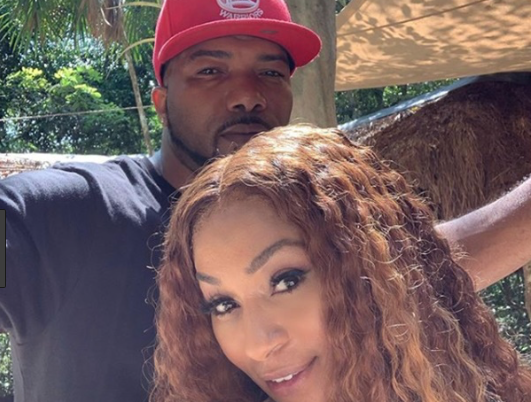 The romance between "Love & Hip Hop Atlanta" stars Karlie Redd and Mo Fayne is no more.
According to Arkansas businessman Mo Fayne's own words, his engagement to Redd has ended due to an indiscretion that Redd reportedly engaged in recently that Fayne determined was over the line and a clear deal-breaker.
Despite their volatile relationship, which has included issues of Payne's paternity of another woman's baby, they got engaged in July 2018. And Redd even discussed their hills and valleys in a recent Instagram post to her 1.2M followers, writing:
"I apologize for everything we are going through! We fight hard but we love Harder! I can only pray that God Bless Us! ❤️"
However, the relationship imploded when fans sent rapper Fayne an Instagram Live exchange between Redd and rapper MoneyBagg Yo. To fans and Fayne, Redd seemingly flirts with the rapper. MoneyBagg even invited her to connect with him at his Washington D.C., concert.
https://www.instagram.com/p/Bwnd5xjhcJ-/
That exchange constituted cheating to Fayne and he went off on Instagram:
"When someone accuses you of doing something you're not doing, it's usually because they're the ones doing it."
"Big facts!!!" he added in the caption. "Thanks for sending me that live feed … I'm officially SINGLE‼️. … Please don't ask me about my ex, slander her name, or mention her to me …even though we are no longer together … I will always have love and respect for her … it's very simple, we tried and we tried hard it didn't work! Wish her the best!!! #single #nodisrespect #wishyouthebest."
Redd has yet to comment on the alleged break up with Fayne.
Meanwhile, Redd is trying to have a baby via IVF despite being 45 years old.
https://www.instagram.com/p/Bxu5F3inUoK/
In another post, Redd also had this to say on IG about her baby aspirations:
"#BabyBoy 🙏🏽❤️ Keep Watching 👀 To See What's About To Happen!" she wrote. "When Everything Comes Out Ladies U will Be Proud Of Me #BabiesAreBlessings #SilenceIsGolden 🙏🏽."
"Doesn't have to be with him ❤️," she also told a fan in her comments section.