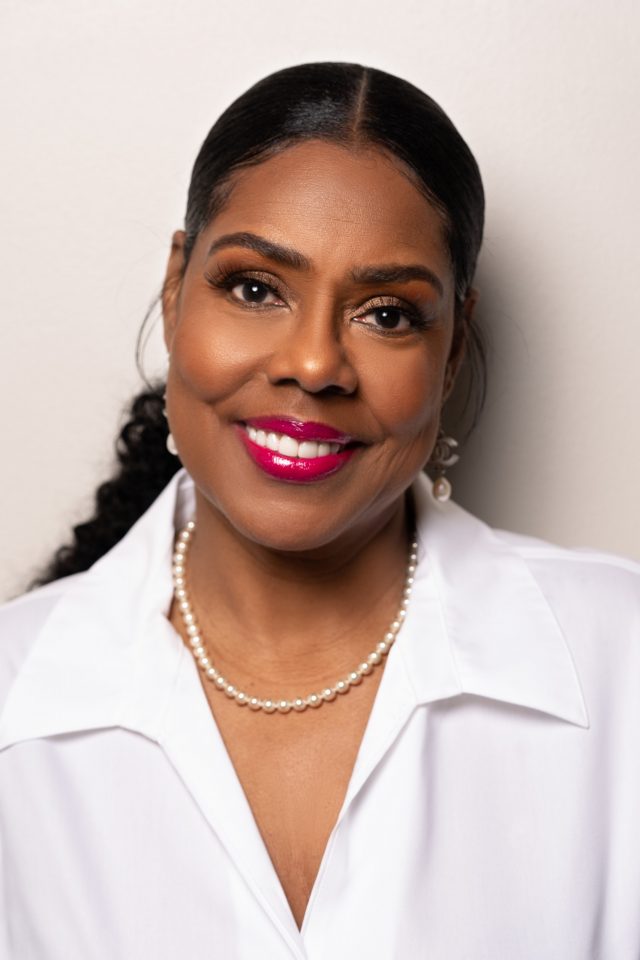 Pamela Blackman is the president and CEO of Joy Entertainment and Event Management LLC,  which specializes in providing advice, counsel and direction in the development and enhancement of actors, recording artists, models, comedians, writers, filmmakers, choreographers, visual artists and other professionals in the entertainment industry.
As a Black woman, what do you consider your superpowers to be? 
Strength, caring, giving, imagination, creativity, compassion and love for people in general. I always want people to win and will go out of my way to do what I can to help someone reach their goals or make their dreams come true.
What thoughtful or encouraging piece of advice would you give to your younger self? 
You must learn to say no, or you will be drained of energy, finances and time. You must take care of yourself, or you won't be any good for anyone.
Why is it important for women of color to work in leadership roles and decision-making capacities? 
It is important for women of color to lead because it would help to balance out pay equity. With more women of color in decision-making roles, women of color are less likely to be passed over for promotions or receive unfair raises relative to their White and male counterparts. 
As a successful woman in business, what is your greatest or proudest achievement? 
This isn't in business but it was because of my businesses that I was able to pay for college for both of my children without loans. Going back to school and not only finishing my bachelors [degree] but go on to get a total of five degrees. Purchasing my sixth piece of property, a beautiful 8,700-square-foot home on a lake.  
How can our audience connect with you on social media?
Instagram: @joymanagementinc, @pamelajoyblackman
Twitter: Joymanagementinc, @joymanagement2
Facebook: Pamela J. Blackman, Joymanagementinc 
LinkedIn: Pamela Blackman