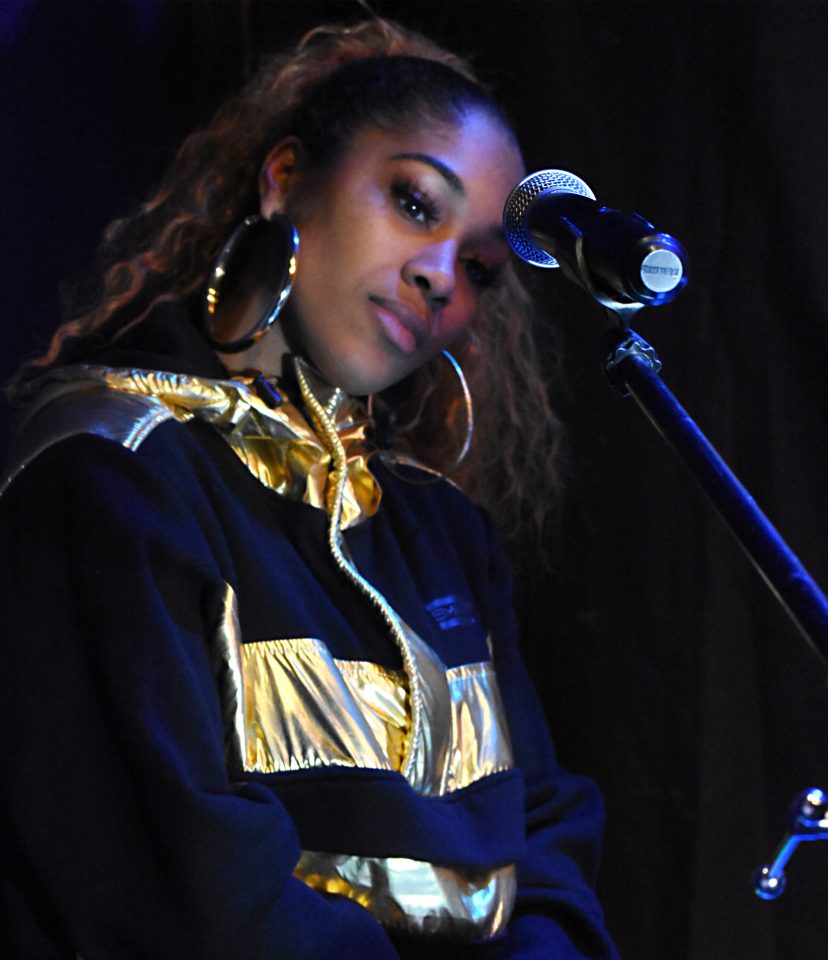 DJ Name: PZBLIVE
Name: Pamela Aunice
Hometown: South Central, Los Angeles
Current city: Los Angeles
Genre: Trap, Hip-Hop, R&B, Old School, Pop
Venues: House of Blues, Apollo Theatre, Barclays Center
When you see PZBLIVE rock a crowd, it is a sight to see. When she is behind the turntables, she gives you high energy, and her dance moves will keep any crowd entertained and ready to party. She started her career 12 years ago, and from the looks of it, she is ready for wherever this journey is about to take her.
Rolling out had the opportunity to speak with her while she was on tour with Eric B & Rakim.
How did you come up with your DJ name?
PZB originated from my radio personality name "Peazy Baby." So, that was my first rap name. Then I made it my radio personality name because it stood out, so I shortened it.
When did you start deejaying?
About 12 years ago as a radio personality. I was hosting and performing at all the parties, and I knew I always wanted to do it.
How would you define your style?
The year 3000 of hip-hop. It's a mixture of the '90s. It's a mixture of the '80s, and what I learned so far from everyone else. But I have always been somewhere else in a whole different zone. So, I just mix what I have learned [and] what I have heard with where I am. But I don't think no one has heard where I am. I'm very futuristic.
How do you create the perfect music experience?
Well, for me as a DJ, it just depends on where I am. So, for instance, if it is a hip-hop show from the '80s, I give them an '80s hip-hop party. When I'm opening up for Eric B & Rakim, I make sure I give them an '80s party. If I am at [an] EDM show at Coachella, you're going to get something totally different. You will be like, "Is that the same chick?"
List three DJs you admire who have made an influence on DJ culture. Why these three? 
DJ Spinderella because you haven't seen a female on the platform that she is on. Jazzy Jeff because he is the most incredible DJ, and then Eric B, who helped create all this for us and has helped me create a platform further than what I was creating.
Who are your three favorite producers and why?
My favorite producers are Teddy Riley, Timbaland and Kanye [because] they took a chance on a different sound.
Name one musical experience that has changed your life?
When I saw Janet Jackson the first week of her residency in Las Vegas. That was my first time seeing Janet perform, and I think that just changed my life.
What three skills do you feel are critical for a professional DJ?
Knowing how to rock the crowd or read the crowd.
Knowing how to perform with the music.
Watching those who have influenced me because I am learning so much just watching.