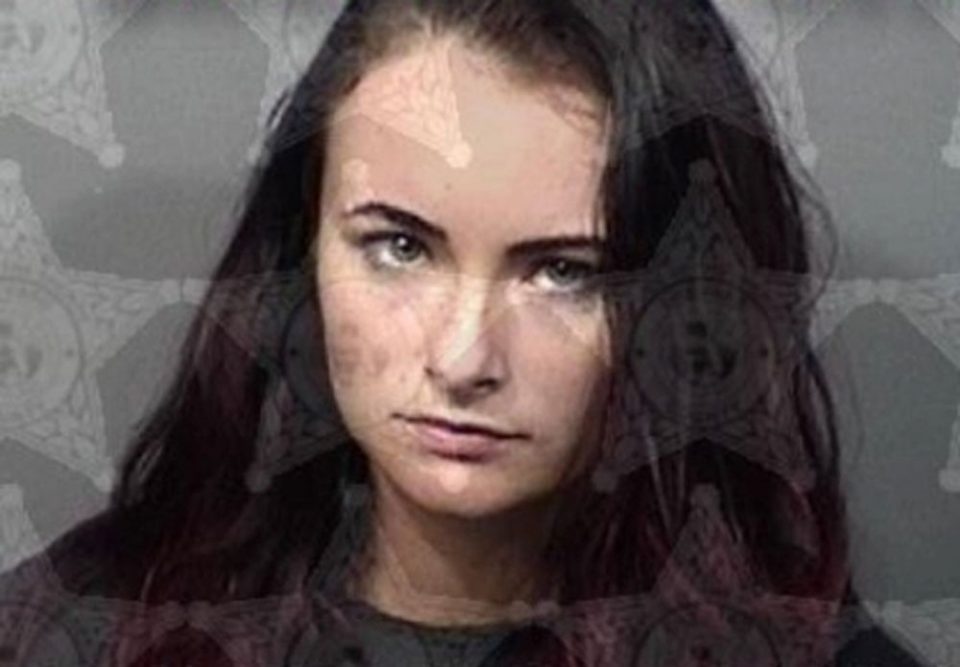 Domestic violence plagues America whether a person is a celebrity or a regular citizen. In many cases, the violence in a relationship is perpetrated by a man. However, there are many instances where the woman is the aggressor. Such is the case of Katie Lee Pitchford, 21, of Indian Harbour Beach, Florida who launched a vicious assault on her boyfriend's scrotum.
According to CBS4-Maimi, Police responded to a call from a male victim who stated he was assaulted by his live-in girlfriend. When police arrived they found the victim bleeding, bruised and covered in scratches. He told police that the couple had argued after he discovered Pitchford had planned to go out on a date with an old friend. He discovered this by going through her cellphone and seeing text messages. But both told police it was a verbal argument at the time and not a physical fight.
Later that evening, the boyfriend woke up to find his girlfriend's hands around his scrotum.  He soon realized it was not an attempt at make-up sex when she began violently squeezing and twisting his genitals. He told police that Pitchford grabbed him "by his balls and squeezed them until they bled."
While he was doubled over in pain Pitchford then beat him with a brush, hit him with her fists and scratched the left side of his face.
The victim stated to police that Pitchford then put her hand around his throat so hard he couldn't breathe. Despite the violent attack, her boyfriend never hit her back and was able to escape from her assault and call the police. When the police arrived Pitchford admitted to the attack and was placed in handcuffs. According to a police report, while she was in the back of the patrol car, she asked officers if she could speak to her boyfriend and apologize.
The Miami Herald reports that Pitchford has an extensive criminal history that includes resisting arrest with violence and auto theft. For her most recent assault, she has been charged with battery and violating her probation. She is being held at the Brevard County Jail without bond. Her next court appearance will be June 25, 2019.