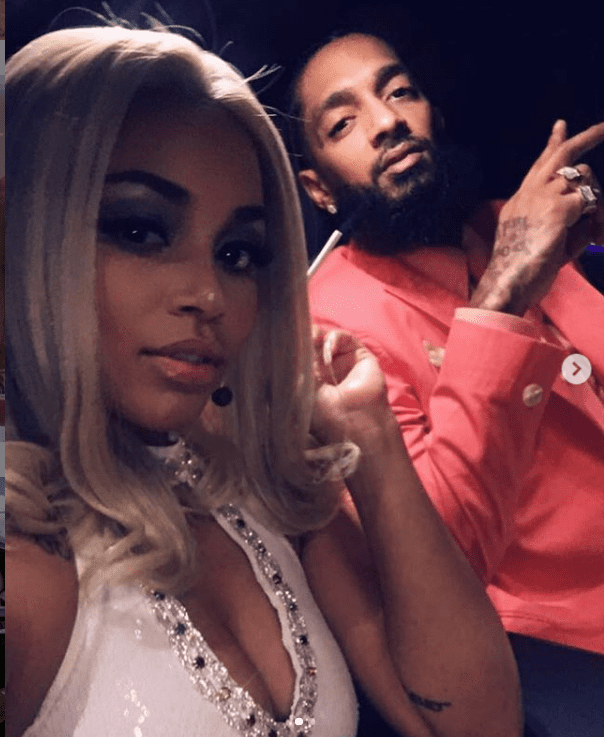 Lauren London has been paying homage to her beloved life partner Nipsey Hussle at regular intervals since his tragic death in late March. So it was apropos that she memorialized the legendary businessman, visionary, lyricist and philanthropist with a loving tribute on Father's Day.
On Sunday, the ATL actress posted a photo that included her, Nipsey and their son. Read the caption below.
The pair first met in 2013 when London visited his famous The Marathon Clothing store at the corner of Crenshaw Boulevard and Slauson Avenue in the Hyde Park section of South Los Angeles, according to InTouch Weekly. After she bought one of Nipsey's mixtapes, she began following him on Instagram. Nipsey followed London back and then messaged her. The relationship blossomed from there.
London, 34, and Hussle, 33, had a son together named Kross, who is now 2 years old.
Hussle had a daughter, 10-year-old Emani Asghedom, with his ex-girlfriend Tanisha Foster, aka Chyna Hussle. Emani is currently living with Nipsey's sister, Samantha Smith, as the matter of primary custody continues to be battled in a Los Angeles County court.