Black millennial filmmakers embracing power of new media and online streaming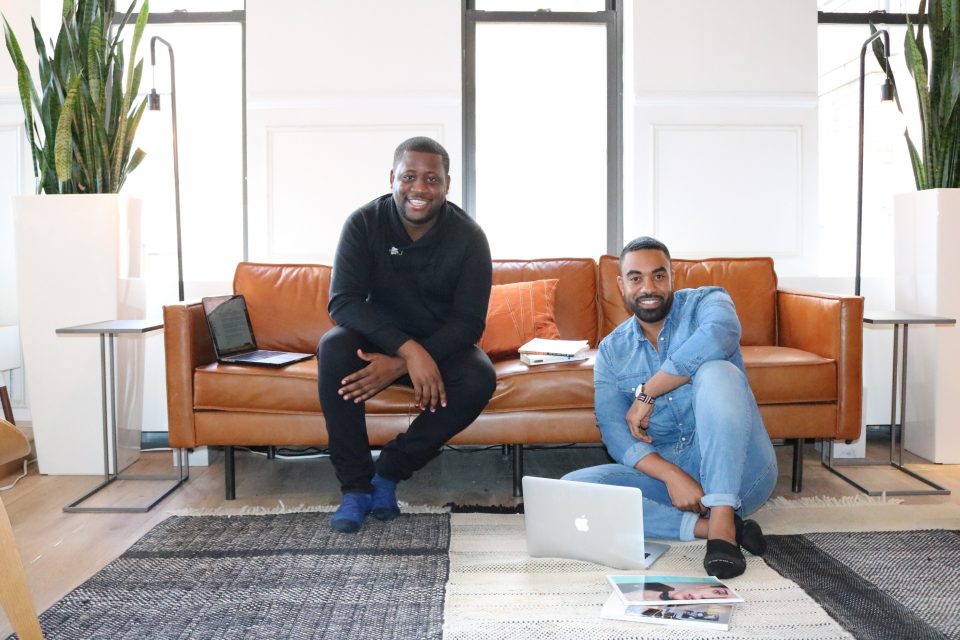 Filmmakers Justin D. Jenkins (left) and Garrick Wade (Photo courtesy of Garrick Wade and Cre8tive Tribe Media)
Social media has become instrumental in helping entrepreneurs connect with other businesses and creatives through chance encounters. One such encounter happened on Instagram more than five years ago between New York filmmakers Garrick Wade and Justin D. Jenkins.
At the time, Jenkins was working as a writer for A.R.T.S.Y Magazine, and Wade was an agent at Compass, a New York City-based real estate firm, while also developing his company Cre8tive Tribe Media. Wade founded the company in 2013 and now serves alongside Jenkins as a managing partner.
Their first project — "Remembering Wednesday," a nine-episode web series, now streaming on YouTube — has already amassed more than 30,000 channel views within six months since its release. It also has been picked up by the streaming services Stareable, The On Channel, and Seeka TV.
Recently, the duo won first place at the 2019 AT&T Create-a-thon short film competition, beating out more than 3,000 filmmakers.
Rolling out spoke with the two storytellers, who are proving that new media is as positive as you make it and why Black filmmakers can't solely rely on inclusion in Hollywood.
What made you release your film through the internet as opposed to taking a more traditional route?  
Wade: We tried going the other routes, but nothing worked. We shot multiple pilots and tried to get picked up by networks and larger production houses and even tried finding an agent.
Jenkins: I think we just got fed up and decided to create our own opportunities. The internet makes everything accessible, so we decided to make ourselves and our stories accessible.
How did you come up with the concept for the web series?
Wade: I had a conversation with Justin toward the end of 2017, and we both knew we needed to create our own opportunities. Collectively, we both contributed to the story, and one idea led to the next idea, and the story just began to write itself.
What separates Cre8tive Tribe from everyone else in the industry?
Wade: Cre8tive Tribe has set out to create content that puts marginalized groups in the center of stories we deserve to tell. We believe that this separates us tremendously because we are a part of the few who are helping to create that cultural shift in entertainment.
What other projects are you working on?
Jenkins: Our film Ghosted just won the 2019 AT&T Create-a-thon short film competition, which has opened many doors for us to collaborate with major production houses. We also just finished a supernatural short titled, The Reading, that we are so excited about. It's a little different, a little dark and something you don't see much of from Black filmmakers.
What advice do you have for other writers who may be struggling to get their projects viewed?
Wade: Write the story you want to tell, and let your passion be your driving force. Don't worry if it will get views or not. Once you have your story out, promote the hell out of it. It's OK to be your biggest cheerleader!