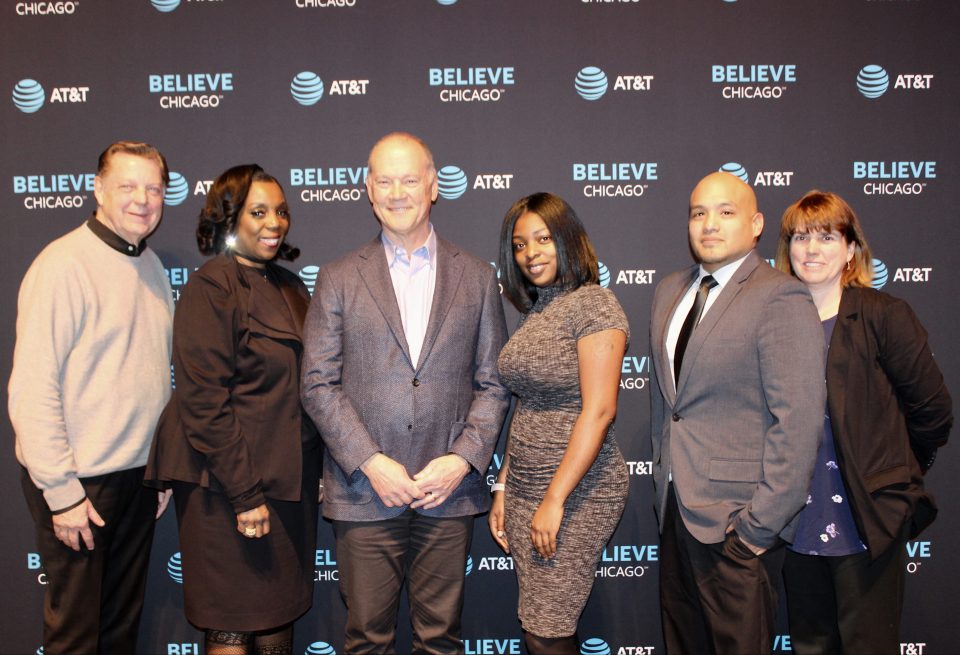 AT&T's Believe Chicago initiative premiered the documentary, "Beacons of Hope: Stories of Strength from Chicago" to a packed house on Monday, Feb. 18, 2019, at Kennedy-King Community College in Chicago's Englewood neighborhood. 
Filmed by AT&T's Audience Network, "Beacons of Hope" is a documentary that focuses on the work community activists are doing to help address the violence and poverty in some of Chicago's most deprived areas. Their work represents a light in seemingly dark circumstances and helps to redefine the narrative on the South and West Sides of Chicago. 
AT&T supported the documentary as part of its Believe Chicago initiative, which is working to help 19 Chicago neighborhoods suffering from gun violence. To date, AT&T has opened its first retail store in Englewood, hired its 500th employee from those 19 neighborhoods and is moving to contribute $3 million to community organizations and businesses in these neighborhoods. 
Father Michael Pfleger of St. Sabina is one of the beacons of hope featured in the documentary. Rolling out asked him what would he like this documentary to do for young Chicagoans.
"What you see in this documentary is all this talent, potential, jewels and gifts that are in communities that have been neglected for a long time," he said. "We owe these children the possibility of being able to reach all of their dreams. You can't just teach from the pulpit about destiny and purpose and not change the trajectory so they can achieve that purpose. That's what it's about. How do we change our community, our city, and our thinking out here so that people can become what they want? The answers to Chicago's future are in those children."
Take a look at a few pictures from the event below.