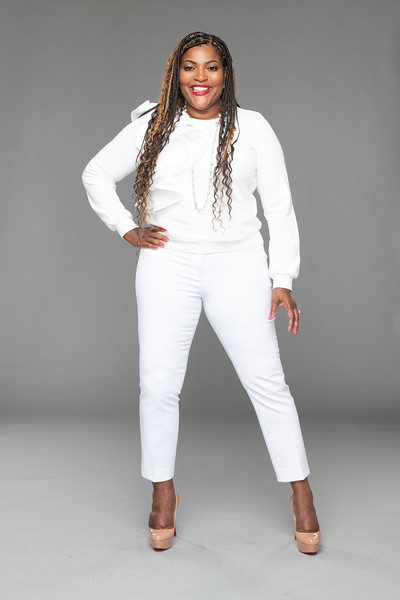 Allison Perkins-Caldwell is the CEO and founder of Allison's Infant & Toddler Centers, University Childcare, Little Feet Big Dreams Learning Academy, and Baby Cakes Learning Academy. The Chicago native has dedicated her career to fighting for learning opportunities for students in marginalized communities. The education advocate applies her life's experience to affect change in a real way. Rolling out spoke to Perkins-Caldwell about why the youth are so important to her, her passion and what parents should look for when choosing a daycare.
Why was it important for you to start your business?
In the early 2000's I saw a news item about the violence plaguing the Englewood community and it changed my life's mission forever. Having served my country for eight years in the Army National Guard, I was intimately aware of the importance of protection and caregiving for others. The news reports reflected a different perspective about the community I was born and raised in, one where my memories didn't align with the plight escalating in Englewood. I knew that to help improve a community's mindset, every solution began with its youth. I am committed to taking resolute action. In November 2004, Allison's Infant and Toddler Center in Englewood opened its doors.
What should parents be aware of when looking for daycare?
Parents should be aware of the mission and philosophy of the childcare center. Parents should take time to not only tour a center, but actually sit in a classroom for a play date with their child before enrolling their child in that class so that they can ensure the culture of the childcare center aligns with their family's values.
What does your passion for youth education stem from?
It's natural, it's just a passion that I have had my entire life. My mother advised me to be a teacher when I was around nine years old because I cared for young children so much.
Why is education the focus of what you do?
I'm trying to combat community violence in one of the largest cities in America by starting with the city's youngest citizens. Education is all there is. If we want to change a mindset, we must get community buy-in, and the rationale has to be beneficial to the people of the community. A childcare center can be a community hub where people gather for parent meetings, student performances, fundraisers etc. Once people get together and fellowship, work together, or even fundraise for a common goal they begin to build community through their actions.
Please name three books that have inspired you on your journey?
The Souls of Black Folks W.E.B. Dubois,
The Art of War by Sun Tzu,
I know why the Caged Bird Sings by Maya Angelou