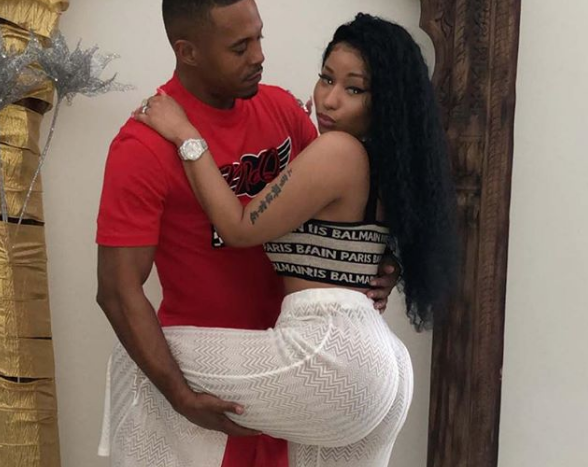 Rap queen Nicki Minaj and boyfriend Kenneth Petty have been in the throes of a heated romance ever since they rekindled their relationship late last year. On tour, the "Moment 4 Life" rapper has even been performing in wedding dresses on tour and is already calling Petty her husband.
Well, the couple is taking it to the next level as Minaj announced to her fans that she and Petty took the first step to getting officially hitched.
"We did get our marriage license," the 36-year-old said on her Apple Music show 'Queen Music.' "I think I have what I was striving for, just happiness. It was so hard to get to a happy place. Now that I'm there I don't want to compromise that for anyone or anything."
Petty, 41, and Minaj melted Twitter when she cast him in their very provocative "Megatron" video that premiered Thursday, June 20.
"Every night when I get out of the shower, my husband takes this really good lotion that we just bought, and he massages my feet, and rubs them, and he rubs each toe individually, and the heel, and the ball of my foot, and he does it all," Minaj said on her radio show "Queen Music."