Rap empress Nicki Minaj capped off her New Year's holiday righteously. The Cash Money Queen posted a home video featuring her new boyfriend, Kenneth Petty, licking her feet and toes while splashing about in a hotel Jacuzzi.
The video has attracted over seven million views on Instagram, and it is pretty much a solid confirmation that the two are in a full-fledged relationship. The video features Minaj in a pink bathing suit submerged in the water, while Petty loves on her feet by kissing them. They frequently laugh with one another while onlookers wished them a happy new year.
Minaj captioned the video: "Fendi PINK on. Chun-Li links on," while disabling the comments section.
Minaj also shared a photo of her sitting on Petty's lap as they both smile.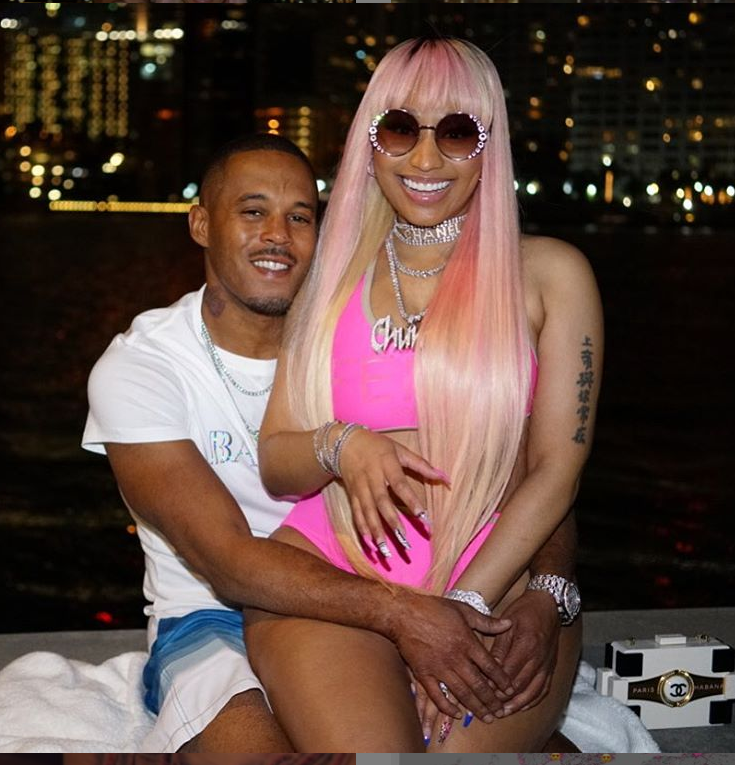 Minaj and Petty are old friends from Queens, New York. They reportedly dated when they were teenagers and recently rekindled their relationship after connecting again. Minaj began publicizing the relationship with Petty in late November, inciting public speculation on who the new beau was.
It was later revealed that Petty has a rather unsavory criminal past and is a registered level two sex offender in New York State. Minaj has since defended Petty, claiming that he is not the man that the media and the law have made him out to be.
Check out the video below: