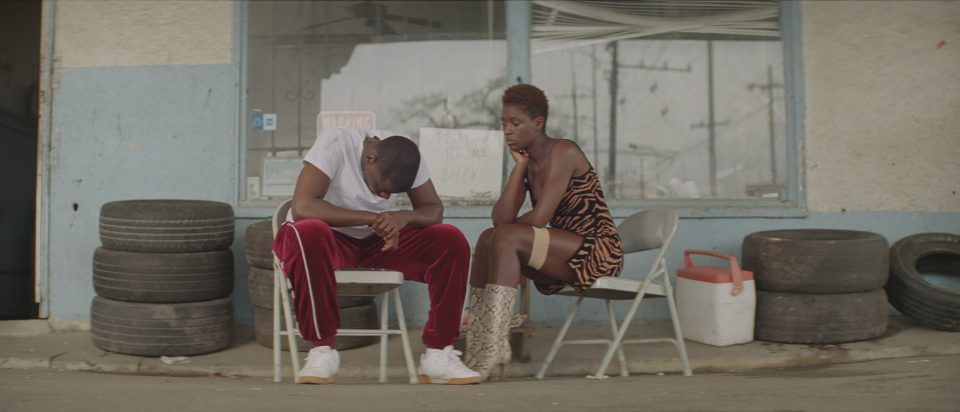 The trailer for Queen & Slim made its debut during the BET Awards, and the audience paid close attention.
Queen & Slim chronicles a fatal encounter between a White cop and a Black couple. Unbeknownst to them, the incident is captured on video and soon goes viral. In fear for their lives, the duo goes on the run and forge a deep love.
Universal Pictures describes the film as a "consciousness-raising love story." It stars Get Out's Daniel Kaluuya as Slim and Jodie Turner-Smith in her first feature film role as Queen.
Queen & Slim marks the directorial debut Melina Matsoukas and was written by Lena Waithe and James Frey. Waithe also serves as a producer via her company, Hillman Grad Productions.
The basis for Queen & Slim originates from Frey who rose to prominence for writing the book A Million Little Pieces in 2005. The book would ultimately go on to become an Oprah's Book Club selection. Originally presented as a memoir, Frey gained notoriety after he admitted to Winfrey that he lied about the contents of the book.
In a word, the trailer for Queen & Slim provides a sneak peek at a film poised to join classic outlaw films like Bonnie and Clyde and Thelma & Louise.
It arrives in theaters in November.