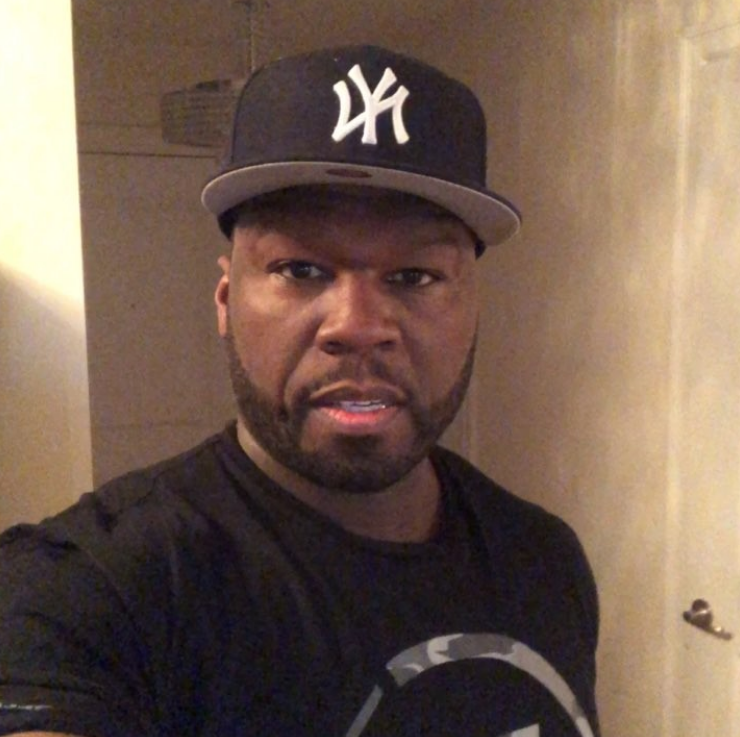 50 Cent created a whirlwind of controversy over the weekend when he proclaimed publicly that the son who looks exactly like him, Marquise Jackson, is not really his child at all.
Most fans are aware of the famous father and son's fractured relationship, as they've taken shots at each other frequently the past few years on social media. In fact, last year 50 went so far as to say if his son were hit and killed by a truck, his feelings would not be hurt.
This latest fracas popped off over the weekend when Curtis Jackson, 43, was performing at the Barclays Center in Brooklyn, New York, for the Master of Ceremony show. He spit a couple of his iconic hits like "I Get Money" and "Magic Stick," as he commandeered the stage during a concert that included T.I., Snoop Dogg, Cam'ron, The Lox, Fabolous, DMX, Das EFX, Junior Reid and M.O.P.
Marquise Jackson, 21, was sharing live footage from the crowd on his Instagram Story. When IG took notice that Marquise Jackson was in the audience and not backstage, they queried 50 Cent about this seemingly flagrant slight aimed at his son.
"Negro why you didn't give your own son backstage passes he in the crowd like regular people smfh," the person wrote on Instagram.
50 then barked back with venom in his words, saying: "I got a blood test that's not my kid, f— outta here."
Marquise Jackson obviously got wind of his father's words and didn't seem to be surprised. He simply responded yesterday with this subtle IG Live post of Maury Povich smiling and nodding (it has since been deleted, of course, but was screen captured by The Shade Room). Povich, of course, has become a pop culture icon for stating the famous words: "You are the father" or "you are NOT the father," to establish paternity of an infant on his talk show.
The son posting of a nodding Povich was a clear communication that 50 Cent is the father of Marquise Jackson. Besides, most people say the two look exactly alike.