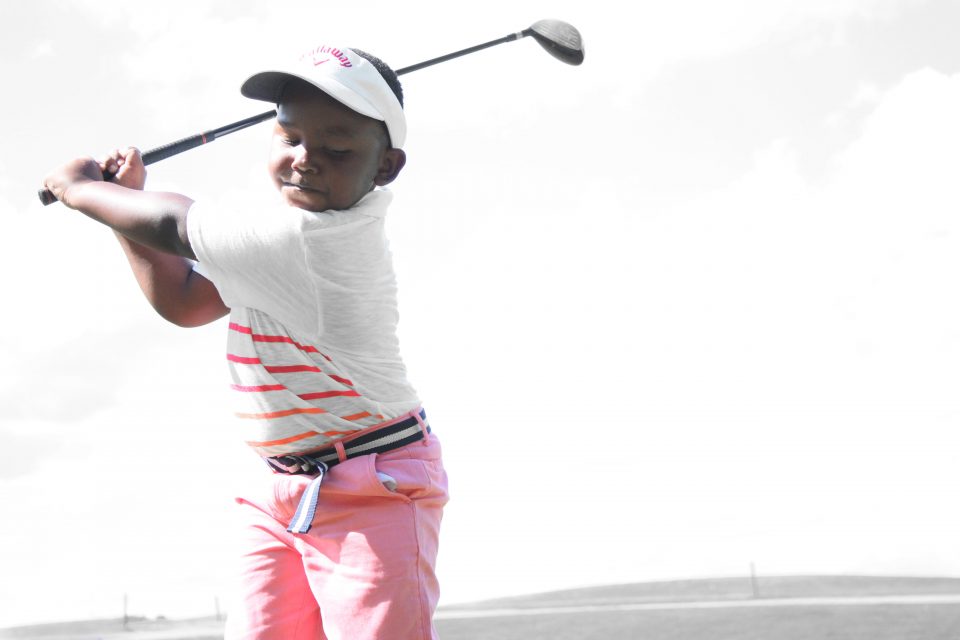 Asbury Carlton Foster III is a 4-year-old golf enthusiast, who has been interested in the game since he was first able to stand.
Affectionately known as Third, the youngster has been practicing his swing since he was 11 months old and attended the annual Fed Ex Cup PGA Tour Championship at East Lake Golf Club in Atlanta since he was 2.
The preschooler's interest was encouraged by his father, Asbury Foster II, who is an avid golfer, and the young golfer practices frequently to perfect his game in hopes of some day becoming like his favorite player, Tiger Woods.
Third has a passion for the game, the drive to improve and a father who is behind him all the way. Rolling out spoke with the young player about his favorite part of the game.
What do you love about golf?
I like how it sounds when the ball goes in the hole.
What is your favorite part of your game?
My favorite part of my game is hitting the ball over the water, hitting my wedge, riding in the golf carts, hanging with my dad. I also like watching my drives fly high in the air and holding my finish.
Do you dream of playing when you sleep?
Yes, because I always wake up in the morning saying, … "Daddy, can I go to the golf course today?"
What are your favorite golf clubs to use?
My driver and wedge.
What is your favorite thing about swinging the golf club?
Remembering to turn my wrist over, keep my head up so I can get my shoulder under
there when I'm swinging.