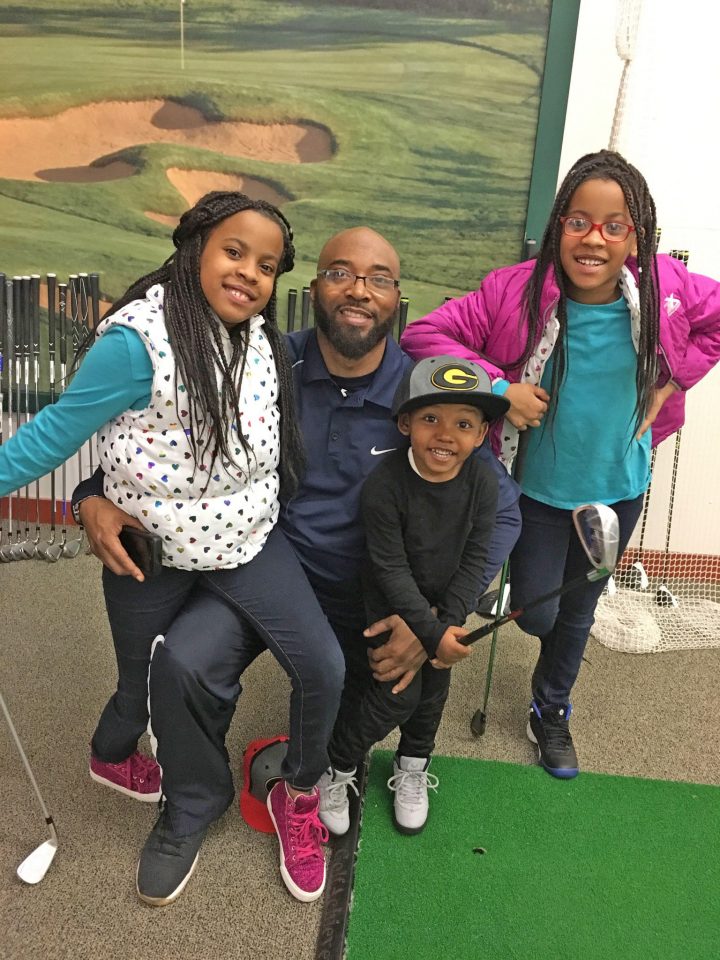 Asbury Foster is a teacher, creative director, photographer, and father. He is an Atlanta resident and graduate of Grambling State University. Foster spoke with rolling out about fatherhood culture.
What legacy are you leaving for your children and the children of your community?
I want to touch, spark, and be an inspiration to the youth. I want the relationships that I've built to be an asset in my children's lives.  Teaching them to stay prayed up and close to the word. Also the values of honesty, integrity, practice and hard work. [Lastly], that their dad was well respected within the community and he's just a pretty cool guy.
How would you describe your fatherhood culture?
A loving, nurturing, challenging, educational, spiritual connection. I expose them and allow them to make mistakes then succeed.
From a father's perspective, what two books would you recommend every child read?
The BIBLE.
Why is it important to expose children to education and valuable skills?
Early exposure is best. They easily retain everything. Give the options to see what they like and are attracted to, so that it can be nurtured and pacified early on. I don't want them to think that anything is out of their reach. [I] don't want them to have any fears. Exposure to reading at an early age is a valuable skill that I have strongly stressed as well. Due to technology, reading is essential.
As a father and a life coach, describe your playbook.
Be prepared by staying close to God. Be respectful to all. Stand up for what you believe in. Dream big and go get it. Dedicate at least 30 minutes a day to developing your dream or skill. You must outwork your opponent. Work hard, play hard, but always be smart. Be educated and well rounded with the ability to jump into any conversation. You have been tough and have the ability to get up when knocked down.
Which fatherhood experiences have taught you the most about yourself?
Fatherhood has taught me that being there is the most important thing and to love on [my children] unconditionally. It has also taught me that I will go over and beyond for my kids.