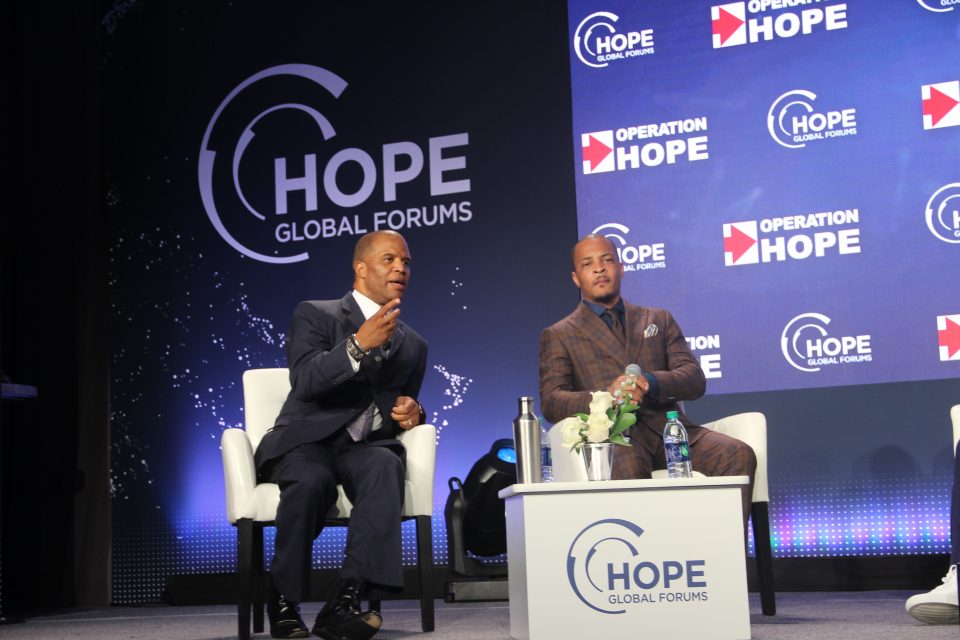 John Hope Bryant's HOPE Global Forums is one of the nation's largest gatherings designed to empower poor and underserved communities.
On May 29, Bryant kicked off the organization's annual conference at the Hyatt in downtown Atlanta.
During the first day's festivities, Bryant sat down with rapper, activist and businessman T.I. to discuss the importance of ownership in predominately Black communities on the panel "Ownership and Equity is Everything" which featured Ryan Wilson (CEO of The Gathering Spot) and Alphonso Cross (business owner).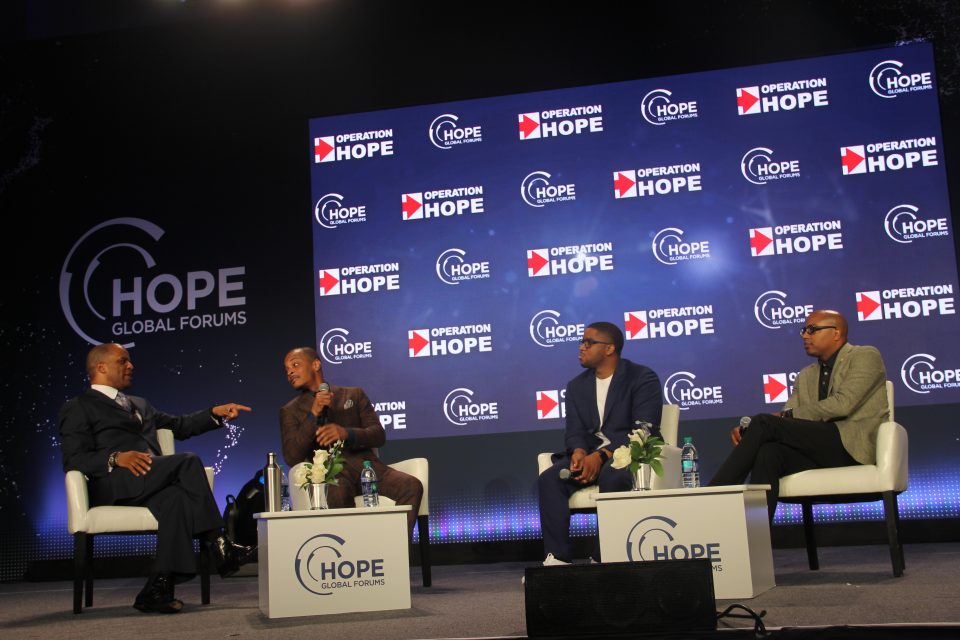 "Atlanta is not just what it is because of the 276 a day move into town," T.I. said. Atlanta is Atlanta because of a foundation that was laid from people like Dr. King, Andrew Young, and Maynard Jackson, that's what must be maintained. It's music, it's art, it's culture. Those things make Atlanta what it is today. Big business kills the culture."
T.I. also spoke about the importance of business owners investing in "Opportunity Zones." The Atlanta native recently traveled to Washington, D.C., to discuss the initiative with several lawmakers looking to encourage development in low-income communities.
"With the Opportunity Zones, there are incentives for business owners to invest in those communities," T.I. said. "With the funds that you invest, you will get a 10 percent discount on taxes. If you invest in the area for 10 years, you owe no taxes for the funds you invested. When I went to Washington, D.C., I told them, 'I was born in an opportunity zone. I've been in this zone looking for an opportunity.' We are looking to educate ourselves so that we can give the information to others who can benefit from it as well."